More information about Worldpay
Worldpay - Merchant Services
Card Payments Made Easy
Special Deals : Discover Worldpay Benefits Club
Worldpay has been a pioneer in card payments, multi-currency processing, online payments and contactless, and is aiming to lead the way in expanding global reach, data analytics and optimisation, and the emerging field of integrated payments. Worldpay serves all types of businesses – big and small. You may interact with Worldpay several times a day, without realising it. They are the trusted payments partner of some of the UK's largest retailers, but also for hundreds of thousands of small and medium sized businesses in the UK and US, including over 16,000 hairdressers, over 24,000 restaurants and more than 9,000 pubs in the UK and some of the most innovative and fast growing eCommerce businesses globally.
One merchant provider – wide range of solutions
Worldpay goes the extra mile when it comes to credit card processing. In addition to credit card readers, checkout terminals and online payments, Worldpay also provides electronic check processing, pay-by-link invoice payments and other related solutions.
The perfect match for your business
Start accepting credit card payments in-store, online and on-the-go with a processing solution that matches your needs. Find below all the solutions Worldpay can provide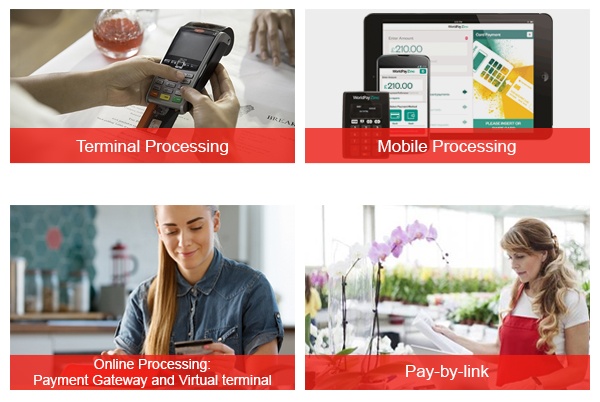 Becoming a customer is simple and can be rewarding too
Worldpay is committed to supporting small and business owners. With the Worldpay Benefits Club, new customers can enjoy a full year of fantastic opportunities. receive huge discounts on major brands, free use of world-class educational content and exclusive access to select business events. The benefits that help your business grow!
Benefit highlights:
Save 8% every time you top up your card
Spend in over 50 major high street stores
Save money on your fuel costs
Free professional business logo design
Enjoy special discounts on Apple Store for Business
And much more...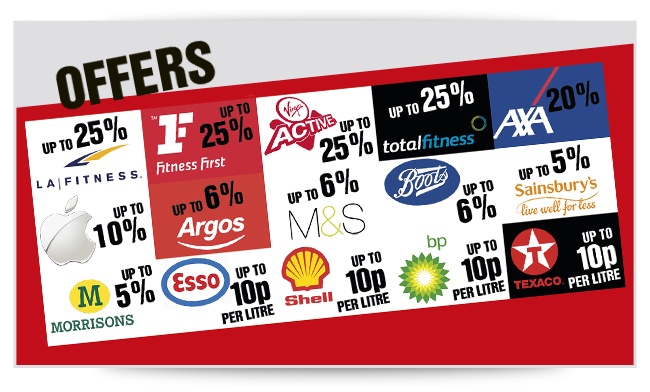 With the Worldpay Benefits Club you'll get free access for one year to the best business benefits, receive huge discounts on major brands, free use of world-class educational content and exclusive access to select business events. Benefit highlights: - Save 8% every time you top up your card - Spend in over 50 major high street stores - Save money on your fuel costs - Enjoy special discounts on Apple Store for Business - And much more.... -
Start your request for quotes in EPOS