Improve your business finances
Finance management is vital to any company! Invoice factoring for example can allow you to pay the bills and salaries of your employeeson time, and a good understanding of finance management is essential to run a business. Continuous supervising of your accounts, negotiation of good payment terms with your suppliers, investment in new equipment, invoice management, these are aspects to study carefully in order to maintain efficient and flourishing business finances!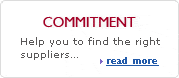 THE FILE
Invoice factoring means that you can release funds more quickly, through getting an advance based on the value of your outstanding invoices. You can also save the time and cost of administering your sales ledger, because factoring companies in the UK can do this for you.
In recent years, invoice factoring has enjoyed a remarkable rise in popularity, with both large and small companies taking advantage of the opportunity to get discounted cash flow. It is now often combined with asset-based lending (on vehicles, property or IT for example).
Invoice discounting is a similar process, with the difference that your customers are not aware of it happening.
This guide takes you through the main stages of factoring and invoice discounting, to help you decide whether it is suitable for you and, if so, what options you can choose.