Franchise
Not knowing where to start, economic uncertainty, the fear of failing – there are many reasons why aspiring entrepreneurs decide not to start their own business. And who can blame them? Becoming a business owner is a risky business.
It's for this reason that more and more people are turning to franchising rather than starting a business from scratch. According to the British Franchise Association / NatWest 2015 Franchise Survey, franchising in the UK has grown by 46% in the last ten years with more than 900 different franchise systems available for investment.
The reason for the growing popularity of franchising can be condensed into three points:
It's less risky than starting an independent business.
There's a huge variety of industries to choose from.
You're more likely to succeed, even if you don't have any previous business ownership experience.
Of course, these reasons are dependent on you doing your homework before you invest. The importance of thorough due diligence and seeking professional advice should never be overlooked if you're serious about becoming a franchisee.
Interested in finding out more? Point Franchise will help you discover franchise opportunities which can be filtered based on your location, budget and preferred industry. There are hundreds of franchisors just waiting to be contacted but if you need convincing that franchising could be right for you, here are just some of the benefits.
Proven track record of success
The biggest concern of many business owners is the uncertainty of knowing whether their new venture will succeed or not. Thankfully, buying a franchise rather than starting an independent business removes many of the unknown factors associated with becoming the boss.
The franchisor will have developed their business model, then perfected it over time. They have a tried and tested system with a proven track record of success. The franchisor will be able to share performance data and projected financials with you, taking much of the guesswork out of the start-up phase.
Good franchisors will also encourage you to speak with some of their existing franchisees. This gives you the opportunity to ask them questions about what it's like to be part of the business and to validate the franchisor's claims. Being able to enter the franchise agreement fully informed reduces your exposure to risk substantially.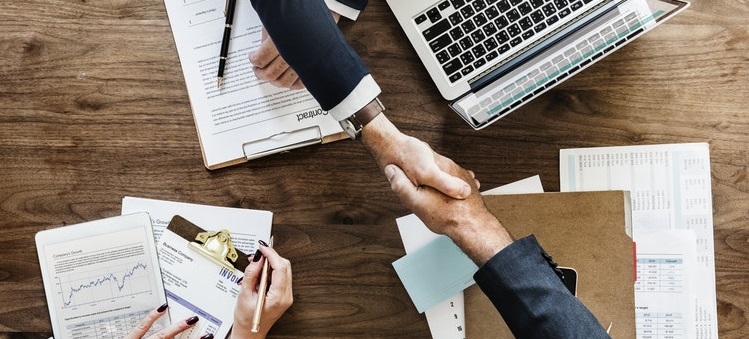 Variety
When most people think of franchises, they automatically conquer up images of fast food restaurants. And for the last 30 years or so it's true that franchises such as McDonald's, KFC and Subway have dominated our high streets. But things are changing, and now there are over 44,000 franchisee-owned businesses in the UK employing a whopping 621,000 people.
If running a fast food joint isn't for you then you can decide to invest in a franchise that suits your skills, personality and interests. You can choose to run a dance school, coach small business owners, or start your own cleaning business. The list is endless.
And the days of needing an office and a visible location to run a successful business are a thing of the past. As technology and communication tools develop, all you need to run certain businesses is a laptop, an internet connection, and a mobile phone.
There is something for everyone. You can choose the flexibility of a home-based or part-time franchise so that you can run your business around other commitments. If you enjoy driving, there are also a whole host of van-based franchises that could lead you on the road to success.
Recognisable brands
For those that choose to start an independent business, it can be an uphill struggle building a brand from nothing. It takes time, effort, and a reasonable size marketing budget to spread the word about your business while developing brand awareness and a reputation for delivering on promises.
Whereas, when you invest in a franchise business, much of the hard work has been done for you. Buying into an already well-established brand often comes with a ready-made customer base. There's still a need for local marketing to let people know you're open for business but the expensive brand-level advertising campaigns that are run nationally is the responsibility of the franchisor.
Training and support
A franchisor is only as successful as its franchisees. For this reason, it's in the franchisors' best interests to give you all the tools you need to become as successful as possible. A huge benefit of becoming a franchisee is the access you'll get to a comprehensive training programme. Not only will this provide all the technical know-how that you need to operate your franchise but will equip you with the business skills which are required to run any profitable business.
Visit your one stop franchise resource, Point Franchise, for more information about how becoming a franchisee can reduce your risks and increase your chances of success.
Start your request for quotes in Franchise