Contactless card payments in the UK increased sharply in the first half of 2013, and the UK Cards Association anticipates a final yearly total of some 94 million contact payments, a three-fold increase over 2012.
The year 2013 is being considered as a watershed year for contactless  debit and credit card payments in the UK, and especially in London. Building on momentum achieved during 2012 through the use of contactless card payments at the London Olympics, a number of major retailers have now introduced contactless payments, including Marks & Spencer, Boots, Aldi, Lidl, Starbucks and Costcutter.
Projections concerning members of the UK Cards Association indicate that they will have accepted 94 million contactless transactions by the end of calendar year 2013, which is more than three times the total number made during 2012, and which accounts for more than £600 million of cardholders spending. These transactions were made through 39 million contactless debit and credit cards in issue, a figure which is up 26% on the number of cards in issue at the end of 2012.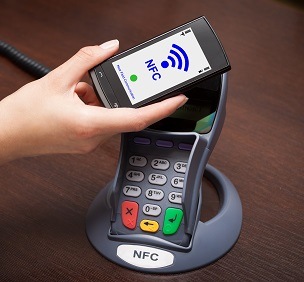 Boosting contactless card payments by developing NFC
The UK is the biggest debit and credit card payments market in the European Union, accounting for over 30% of all EU card spending and 73% of the EU credit card market. In addition to enabling fast and convenient payments through contactless cards, Near Field Communication (NFC) offers many other potential ways for consumers to use their mobile devices including transport and event ticketing, loyalty vouchers and couponing, proof of age and other identification.
To unlock the potential of NFC technology, the UK Cards Association has joined with card issuers and acquirers, retailers, transit operators, mobile network operators, loyalty and reward companies, government and other bodies in a push to speed the development of a national NFC infrastructure in the UK. The participants have created a range of best practice guidelines which set out a standard method for consumers to use NFC. This will ensure a common set of behaviours wherever NFC is used, and is a crucial part of introducing the technology to retailers and consumers.