Accountants :
Compare Up to 4 Quotes & Find an Accountant For You!
Looking for a Certified Accountant?
Fill the form to Get INSTANT QUOTES NOW!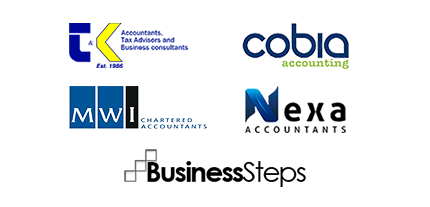 Accounting and bookkeeping
Outsourcing your accounting functions can be a great strategic choice, especially for small businesses: by focusing resources on core competencies and handing off administrative tasks (like accounting and bookkeeping) to outside experts, you improve your company's efficiency and cost-effectiveness.
Essentially you have two options for outsourcing your business accounting functions: partial (online accounting) and full (external accountancy firm).
Online small business accounting has several advantages
Online accounting involves accessing accounting software via the Internet which is hosted by an Application Service Provider (ASP) on a secure, remote server. This choice requires no investment other than the monthly fee paid to the ASP, eliminating the costs and hassles of maintenance, upgrades and support that you would face with an in-house application. You enjoy 24/7 access to your records from anywhere that you can access the Internet, making this partially outsourced accounting solution particularly handy for businesses with multiple sites or frequent-flying financial executives. The only problem is that you will still need accounting staff on your payroll.
But full outsourcing is more cost-effective
Before fretting about the cost of outsourcing your accounting functions, remember that doing so will reduce your staffing needs by one or more employees – each of whom requires a salary, paid time off, payroll taxes, health insurance and pension benefits. Next, think of how much you'll save on office space and furniture, supplies, computers and software, and frequent retraining to keep your staff accountants up to speed on the latest reporting standards and government regulations.
Unlike your company, an external accounting firm has developed a core competency in business accounting. Outsourced accounting companies live and breathe reporting standards, they know tax legislation backwards and forwards, and daily exposure to financial data from small businesses like yours provides historical knowledge and intuitive understanding of auditing, tax and financial matters that you will never develop in-house. These (most likely) chartered, certified accountants will always have sharp pencils and the latest software. Outsourced accounting firms can do the work better, faster and more efficiently than you can. So why would you devote precious resources to a function that generates costs but no income for your business?

Outsourced accounting services
In addition to the Big 4 accounting firms, the UK market is served by dozens of full-service bookkeeping firms, which will offer some or all of the following services:
Auditing
Bookkeeping
Credit control
Payroll processing
Management accounting
VAT and corporate tax filings
Year-end statement preparation
Purchase ledger management
Cash flow and treasury management
Compare offers
The UK outsourced accountancy market is loaded with small business accounting and bookkeeping firms, and comparing their offers is the best place to start your search. Use the form at the top of this page to describe your needs and you'll receive up to four free quotes from carefully qualified accounting outsourcing firms within 48 hours.
Remember: when considering external accountancy firms it is important to ensure that your choice adheres to recognised accounting standards. In the UK, the Financial Reporting Council (FRC) is the independent regulator responsible for setting and enforcing corporate governance and reporting standards. Look for chartered accountants with proven professional credentials.