Business Security System:
Compare and Save up to 55%!
Receive Quotes from UK's Leading Suppliers
in less than 1 minute!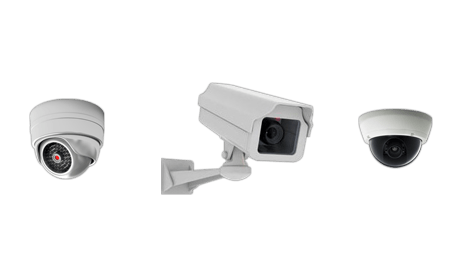 Business Alarm Systems: The basics of CCTV systems for business
Reading time: 1 mins
Closed Circuit Television (CCTV) is a commonly used business security system for recording activity in a designated area. Footage is stored on tape, DVD or computer and may be accessed in real time but not broadcast. Professional CCTV systems are most commonly used for surveillance, using a network of security cameras to cover the entire site.

Business CCTV system components
A CCTV surveillance system is made up of cameras (to produce the video), wiring or wireless transmitters and receivers (to transmit the recording) and recording equipment and monitors in a surveillance centre, which could be onsite or monitored by an external surveillance company. The most recent development to this business security system has been the introduction of web cameras which can transmit over the Internet and be viewed by authorised persons from anywhere with an Internet connection, including mobile phones and tablets.
CCTV benefits for your business
As well as the obvious security benefits associated with business CCTV systems for property as well as employees and customers, installing a CCTV surveillance system carries several other associated benefits:
A business CCTV system can reduce your insurance premiums and save you a considerable amount of money over many years.
It's a valuable business asset
It adds value to your property
It's easy to integrate with other safety devices such as fire alarms and door entry systems
It can clear up internal disputes quickly
It can be used as a tool for monitoring customer service levels