FRANKING MACHINES
Get up to 4 free quotes within 48 hours!
Prices, features, benefits: Compare suppliers of franking machines and find the best deal!
Franking machine: Franking machine costs: getting the right numbers
Reading time: 3 mins
While any business owner interested in a franking machine will quickly find out how much he or she can save on postage rates by using franked mail, it will be much more complicated to know how much he or she will have to pay to get access to this scheme and start franking.
Based on our research, here's how to estimate a franking machine cost, by calculating your breakeven point and decide whether to buy or rent.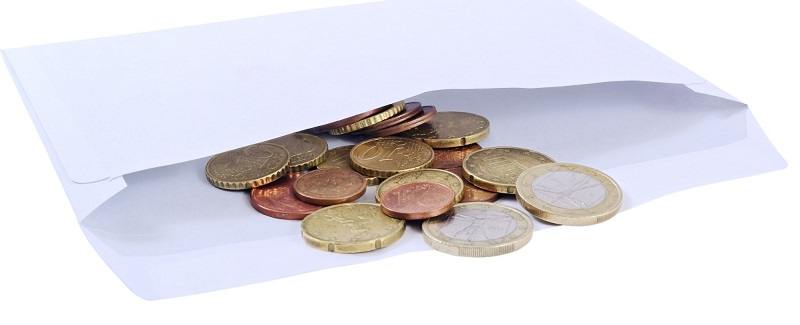 Franking machine costs under the acquisition and rental models
It's easy to guess that franking machine rental will bring significant financial benefits, if only for the initial cash-out. But there are also other advantages:
Servicing and maintenance plans are usually added to the leasing plan;
One contact for all the equipment-related issues;
Effortless software updates.
Buying a franking machine also has its pros:
Total control over the machine – the user is not locked-in by the supplier;
Direct contact with the manufacturer – and they sometimes provide servicing for free;
The machine becomes an asset of the company;
Freedom to find and get cheaper consumables.
Calculating the breakeven point
The more letters you'll send, the faster you'll find the breakeven point between buying and rental. Here are quick calculations based on our knowledge of franking machine costs – bear in mind that the cost of servicing and consumables is not factored in.
An entry-level franking machine will process up to 100 letters per day, cost between £1000 and £3000 to buy and between £15 and £30 to rent: the breakeven point will stand at around 3 second-class letters sent per day;
A mid-volume franking machine will manage up to 250 letters per day, cost between £3000 and £8000 to buy and between £50 and £99 to rent: the breakeven point will be 10 letters per day;
A heavy-duty machine will take over 250 letters per day, cost between £8000 and £25000 to buy and between £100 and £500 to rent: the breakeven point will be 20 letters per day.
Asking for a quote
Contacting the manufacturers
Finding the contact details of the manufacturers is relatively easy. There are four manufacturers authorized by Royal Mail in the UK, which means they are connected with Royal Mail systems for postage rates updates, billing and crediting: Pitney Bowes, FP Mailing, Quadient and Frama. However, many suppliers will prefer focusing on large-scale contracts with big corporations, and send the small business owner to deal with regional offices or independent suppliers.
It may be easier to get in touch with a specialized supplier, as they maintain a large web of offices throughout the country. Royal Mail has authorized twenty suppliers to lease and sell franking machines, service them and perform the mandatory annual audit.
Their contact details are listed on Royal Mail's website.
Letting a third party get the quotes for you
As it will be really time-consuming and tedious to contact all manufacturers and suppliers separately to know their prices for a specific machine – none of them will ever publish their prices on their websites, they will send you quotes –, it will be considerably easier, save your business a lot of time and money to use the services of a single point of contact. Websites like companeo.co.uk will get the right quotes for you, based on your wish-list, so you can find the best price for your project.