Purchase/Cost
Discover the most frequently asked Business Alarm Systems questions
How much is an access control system?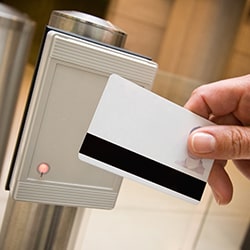 Prices for locks with a mechanical or electronic access code are found within the £100 to £900 per unit range.
For the installation of a badge access control system, it is difficult to give an idea of standard prices without knowing the configuration of the premises which need to be fitted, the level of security / functionality desired and the type of equipment chosen. Badges can cost as little as a few pounds while the cost of readers can climb to several hundred pounds (not including installation and maintenance).
Fill in this form to compare up to 4 quotes:
The best thing to do is to get quotes from several suppliers. You can do this by requesting access control system quotes with Companeo's online tool.