INVOICE FINANCE:
Stop Chasing your Invoices & Focus on GROWING your Business!
Get Quotes from the UK's Leading
Invoice Finance Providers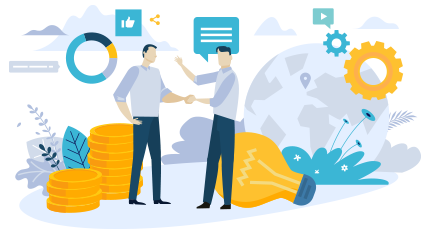 Factoring: Invoice factoring: what requirements must be met?
Reading time: 2 mins
The process of invoice factoring involves a business selling its unpaid invoices to a factoring company (the factor) for an advance on the money owed. The benefits are obvious to a small or growing business that wants to free up capital and convert receivables into assets.

A factoring contract can be entered into with either a high street bank, as part of their business banking, or through an invoice factoring company.

Requirements for using invoice factoring
As with all financial services, some criteria do need to be met in order to ensure that the factoring contract will be beneficial and sustainable:
Your business must issue invoices for goods or services of a reasonable amount
Must trade with other businesses and have several customers
Must offer credit terms that meet industry standards
Must prove that debts can be collected within a practical timescale
Must have minimum turnover of £100,000 (although some invoice factoring companies will consider smaller businesses or start-ups)
Sometimes a minimum or maximum number of invoices a month must be met
If you are unsure whether your business fully meets these conditions, it is still advisable to speak with a financial service provider. Maybe factoring services aren't currently applicable, but other cash flow solutions can be explored to help fuel your business growth. Remember that not all invoice factoring companies offer the same rates or services, so it really pays to shop around.
Essential documents for factoring
Obviously, when applying for a new factoring agreement you are going to be asked for certain bits of paperwork. It is strongly advisable to have these ready prior to making your application, as any missed documents or wrong figures could lead to significant delays in the process. Making sure you have the following documentation will be a real advantage and help you present your business in a positive light:
Detailed list of customers
Financial records for auditing
Sales ledger
Details of outstanding invoices to be funded
Sometimes a written guarantee from a company director will be required
Invoice finance services, such as invoice factoring are well regulated in the UK. The Asset Based Finance Association (ABFA) have an industry-wide code of conduct to ensure integrity and fair play so when looking for a factoring company, ABFA membership is a positive indicator of quality. The Financial Conduct Authority is also on hand to deal with any complaints or disputes that may arise over an existing contract.