COMPARE QUOTES & SAVE UP TO 25% ON BUSINESS INSURANCE!
Find The Best Insurance Deals Right Now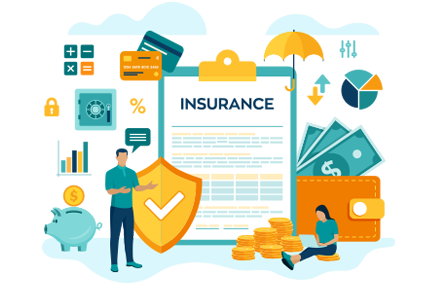 Business Insurance
Commercial and business insurance are necessary to protect your business and its assets, employees and customers from unforeseen losses or damages. UK business insurance is regulated by the Prudential Regulation Authority (PRA) which oversees fair practices by insurance brokers and protect policyholders from risk.

UK business insurance requirements
If you run a business, you must comply with some core business insurance requirements:
Employers' liability is mandatory for any business that has employees or is a limited company. Employers Liability Insurance up to £10m against injury, illness or disease is required. This certificate must be displayed on your premises.
Business motor vehicles must be insured. If staff use their own cars for business travel, their insurance must reflect this as well.
Professional indemnity insurance is a requirement for any business trading in financial advice, legal practices and consultancy. It protects advisors from any costs or damage claims made as a result of professional advice given.
What extra insurance coverage is available?
Obviously much greater business insurance coverage is available and should be considered to ensure that your business is fully covered. These 'extra' policies may not be required but they are certainly advisable and good practice:
Public liability cover is really a must for any business that has visitors or dealings with the public. It protects against claims for death or injury to visitors whilst on site, as well as any damage to property caused, for example if a fire started in your office. Cover usually starts at £1m and many clients will not do business with a company that is not covered.
Product liability covers against claims made by anyone (not an employer) who is injured by a product which your business has sold, made or even repaired.
Property and contents cover protects company premises as well as the equipment and stock it houses. When choosing this, you must factor in what the full cost of rebuilding the property would be, including legal fees and stock replacement.
Insuring goods in transit could be a valuable addition to your insurance package.
Other types of insurance include fidelity (protecting from dishonest acts such as employee theft) credit insurance (protecting your business if money owed cannot be paid) legal insurance (protecting against the costs of any legal action either against you or that you bring) and loss of profit insurance (protecting against loss of earnings should an event such as a fire hamper trading).
You don't have to purchase all of these different types of insurance separately. In fact, most businesses will be able to save money and time by taking out a tailored package with one provider. If you are in the process of obtaining business insurance quotes, then you should always try to acquire more than one as different brokers will be able to offer wildly different packages. You could start right away with the form at the top of this article, which will provide you with up to four free quotes from carefully selected business insurance suppliers within 48 hours.
Getting the balance between price and level of cover right will be the biggest challenge; often it may seem more attractive to go with the cheapest quote, but this can be to the detriment of cover and higher excesses, so fully comparing all the costs of business insurance is very important.