COMPARE QUOTES & SAVE UP TO 25% ON BUSINESS INSURANCE!
Find The Best Insurance Deals Right Now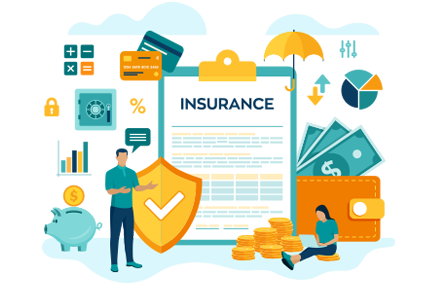 Business Insurance – Buying guide
Our most read Business Insurance articles
Find all our Business Insurance articles
Get your large or small business covered by some of the best insurance companies in the UK. All types of business insurance available: business travel insurance, business liability insurance, business health insurance, etc. Your large or small business is just a few clicks away from a discounted insurance quote.
As businesses grow, the very idea of protecting the company against all kinds of risks becomes increasingly important to business owners, who have invested considerable amounts of money, time, and emotions in building and expanding operations. Sometimes, it becomes an obsession. What is the price of peace of mind? A simple, pragmatic answer is: "the price of a business insurance policy".
Fortunately for business owners and executives, insurance providers have come up with an incredible number of insurance products to cover virtually any risk a business can face. Let's find our way in the -very dense- scope of business insurance policies. They can be classified into two broad categories: individual types of insurance, which can cover either the goods, people, or operations, and packaged insurance policies designed to meet the needs of specific business sectors.
Individual types of business insurance
Insurance policies covering goods
There are several business insurances to cover your goods. Tool insurance will cover tools used to perform the business. A business contents insurance covers any kind of goods used for the business or kept in the premises of the business and a goods in transit insurance will ensure a protection for the merchandise which is being shipped. Finally, a business stock insurance is designed to cover stocks of finished or unfinished goods stored by the business.
Insurance policies covering people
This kind of insurance products cover risks related to people: employees, customers or executives. Public liability insurance protects the company against harm caused to anybody which comes in contact with the company or its employees while they are performing their duties, or within the premises of the company. Product liability insurance protects the company against the consequences of harm caused to customers by faulty products. There is also the employer's liability insurance, which protects the company against the consequences of harm caused to employees while they are performing their duties. And finally, business can choose a key person insurance to protect the company in case a key executive dies or becomes terminally ill.
Insurance policies covering operations
This type of business insurance policies covers the business in case certain operations go wrong. A credit insurance is recommended when clients fail to pay for the goods or services sold to them and a business interruption insurance will cover the financial consequence of accidental business interruption. In case a business sends executives on a business trip, a business travel insurance will about anything which can happen during a business trip.
Trade packages
These business insurance policies are not individual insurance products but packages or bundles of individual insurance policies put together to cater for the needs of specific trades.
Shop insurance
These cover all operations routinely performed in stores and shops of any kind.
Tradesman insurance: These business insurance bundles cover operations performed by businesses selling the services of professionals such as plumbers, carpenters, cleaners, painters etc.
Self-employed insurance: These insurance policy bundles cover the operations of self-employed business people or sole traders.
Restaurant insurance: This type of business insurance package covers operations typically performed in a restaurant or pub.