COMPARE QUOTES & SAVE UP TO 25% ON BUSINESS INSURANCE!
Find The Best Insurance Deals Right Now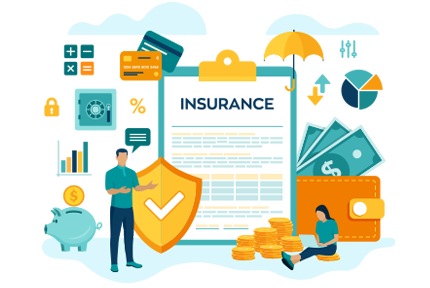 Business Insurance: Business travel insurance
Reading time: 2 mins
In today's globally-integrated business world, collaborators more often than not need to travel to foreign countries, sometimes on a regular basis, to fulfil their duties. Travelling usually causes their executives to worry a lot, as the unexpected may have heavier consequences than if the same event happened at home. There's therefore a specific business insurance product to cover these risks: business travel insurance. What is exactly business insurance and what can it cover? What should interested businesses look out for before choosing an insurance policy, and how much can this policy cost? Here's what you should know first.

What is business travel insurance?
This type of business insurance covers basically anything which can happen to an executive during a business trip - and more.
Principles of business travel insurance
Business travel insurance comes into play when any executive of the policyholder, or the policyholder himself or herself in case a personal policy has been selected, travels abroad for business. This kind of insurance policy is designed to work and help the policyholder anywhere in the world should any unfortunate event happen, so that business can continue as usual.
Typical coverage
Business travel insurance usually covers:
- trouble encountered with connecting flights,
- loss of luggage,
- loss of business equipment,
- loss or damage to commercial samples,
- loss of means of payment,
- replacement colleague in case the sent collaborator cannot fulfil his duties.
Contrary to what many might think, the following can also be covered:
- domestic business trips,
- accidents or unfortunate events suffered during leisure activities while on a business trip,
- multiple trips can be covered in an annual multi-trip business travel insurance policy.
How to get the best price?
There are several elements businesses interested in subscribing to a business travel insurance policy should look out for before they make their choice. They may then search for the best price with their precise needs in mind.
What to check first
Interested business representatives should check the following before looking for a business travel insurance:
- are they already covered? Business credit card often include similar insurance policies, as might packaged business insurance policies.
- existing business equipment insurance policies may also cover loss, theft or damage suffered by the equipment during a business trip,
- has the travelling collaborator been made redundant or is he planning to leave the company?
Insurance premium prices
Insurance premium prices for this kind of business insurance product greatly differ from one insurance provider to another, but also from one policy holding business to another. Interested business representatives should therefore ask for many quotes, with as many business insurance providers as they can find. Websites such as the one you're browsing now is a good place to start looking as multiple providers will send a quote after just one request has been registered.