COMPARE QUOTES & SAVE UP TO 25% ON BUSINESS INSURANCE!
Find The Best Insurance Deals Right Now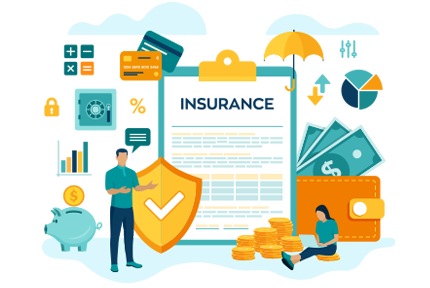 Business Insurance: What is employers' liability insurance: UK definition
Reading time: 2 mins
If one of your employees is injured at work or on a business trip and believes you to be responsible, he or she is entitled to demand compensation. Employers' liability insurance is a compulsory form of business insurance to cover businesses against any such claims.

In the UK, employers' liability insurance has been a legal obligation since 1969. For detailed information about compulsory insurance, and any exemptions, talk to the Health and Safety Executive (HSE) as they enforce UK employment law and impose daily fines for non-compliance.
What does employers' liability cover in the UK?
Every employer's liability insurance policy will be slightly different. This is because it needs to cover individual business activities, so once size certainly doesn't fit all. However, there are some common features:
By UK law, an employer must be insured for at least £5m. However, in practice, liability insurance cover is usually taken out for at least £10m. For businesses that operate in high risk industries, an additional level or specialist adds-ons may be required.
A business can have more than one liability insurance policy.
All employees, even voluntary or self-employed workers, should be covered. There are some exceptions, such as certain foreign employees and students, but it is best practice to ensure your liability insurance covers every possible eventuality.
Employers' liability insurance covers you for compensation claims made my current or former employees.
The cost of employers' liability insurance will depend on many factors and, as in all forms of insurance, is linked to the level of coverage needed (the more comprehensive the cover, the greater the price). This is worked out by brokers depending on the size of the business, the industry worked in, number of employees, how much work is carried out off site, any previous insurance claims, and existing health and safety procedures.
Where do you buy employers' liability insurance?
You must be certain that your insurance is obtained from an authorised business insurance company; otherwise you may be breaking the law. You can check that your insurer is authorised by searching The Financial Services Register, governed by the Financial Conduct Authority (formerly the Financial Services Authority) which regulates UK financial firms.
Part of your business's legal obligation includes displaying the certificate of insurance in the workplace. This must include the level of cover and be displayed in a place where staff can easily read it. It is now possible to display your business liability insurance certificate electronically as long as all employees have reasonable access to it (such as on a joint Intranet site). Old certificates must be kept for 40 years.
To find the best liability insurance for your business (children's entertainer, body piercing or other), ask for free quotes and compare several offers from agreed business insurance companies.