Making your choice
Discover the most frequently asked Tracking questions
What are the specific features of delivery person GPS systems?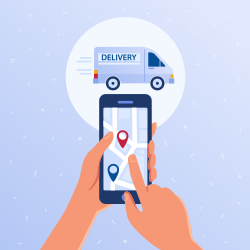 GPS systems are an indispensable tool for all transportation and delivery professionals. Several solutions exist, which include features specifically designed for this kind of business:
- Optimised route mapping, detection of change of direction and alternative routes,
- Vehicle assignment on specific missions, transmission and reception of assignment orders
- Detailed reports: timing, mileage, number of interventions made,
- Eco-driving.
Note that GPS systems are not only for motor vehicles. Of course, geolocation can be used for the tracking of vehicles such as vans or scooters, but you can also install GPS systems on bikes or even pedestrian messengers to boost their productivity.
Fill in this form to compare up to 4 quotes:
Read the article about the cargo tracking systems in our guide about goods transportation by road.
Discover more Tracking questions :
Making your choice – frequently asked questions :