BUSINESS ENERGY
Compare Suppliers and Save Money on your Energy Bills
Get Quotes
and Find the Best Deal for your Business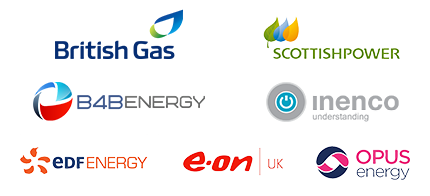 Energy: Do dual fuel deals make sense for your business?
Reading time: 2 mins
If you use both gas and electricity at your business site, you could save a bundle by sourcing both from the same energy provider in what's known as a "dual-fuel" tariff. Your current gas and electricity provider most likely offers such a deal, and if not, another one will. In any event it's worth looking into.

What are dual fuel deals?
Very simply, with dual fuel deals you source both your gas and electricity supply from the same provider, such as British Gas, NPower, E.ON or EDF.
It's extremely easy to change to such a gas and electricity deal. The first step is to make sure that the business dual fuel deals from your current, or new provider, are cheaper. Once you are happy with this, just contact the dual fuel supplier and they will take charge of the switch for you. You won't suffer any disruption to your business fuel supply and you can sit back and count up the savings.
What are the advantages of business dual fuel deals?
In most cases combining your gas and electricity supply will offer your business savings, but these aren't the only benefits of a dual fuel deal:
Cost. Most energy providers will offer a more attractive rate if you sign up to get both your gas and electricity from them. This is obviously a mutually beneficial arrangement. The cheaper costs are usually activated in the form of monthly or annual discounts off your energy bill.
Convenience. A dual fuel bill will instantly be simplified as you will only have to work with and set up payment for one gas and electricity supplier.
Contact. When you get your business gas and electricity from just one source, you will only ever have one point of contact. This can really speed up complaints procedures, fixing technical problems, maintenance and the administration of your bills.
For more information, OFGEM, the energy industry's independent regulating body, has a wide range of information about switching energy providers, saving money on your bills and subsidies available for business gas and electricity.
Looking for the cheapest dual fuel deals? Ask for your free quotes and compare the best deals from agreed business energy suppliers!