BUSINESS ENERGY
Compare Suppliers and Save Money on your Energy Bills
Get Quotes
and Find the Best Deal for your Business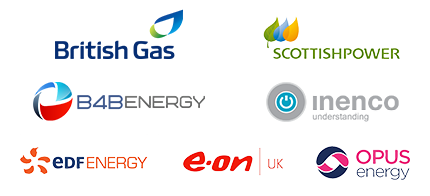 Energy: Gas and electricity tariffs: a comparison guide
Reading time: 3 mins
As you compare gas and electricity tariffs you've surely noticed the dizzying array of available rates. Choice is obviously a good thing, but finding which business gas and electricity tariffs are right for you can be confusing. Never fear. Below is a brief breakdown of the type of gas and electricity tariffs you're likely to encounter.

Compare different types of gas and electricity tariffs
Use our simple guide to UK business energy to compare gas and electricity tariffs and find the best deal:
Dual Fuel. This is one of the most popular gas and electricity tariffs, combining supply of both utilities from one energy provider to receive generous discounts.
Economy 7. With this tariff, you will be paying less for your electricity during off peak times (between midnight and 7am) but more during the rest of the day. This is a good deal for businesses who operate during the night or if you can program devices to run overnight.
Pre-pay Meters. Gas and electricity is pre-paid onto a key or card at local pre-pay outlets. This is an expensive way to pay for your commercial energy, although many rental properties are set to this method. To change power tariffs, permission from the building's landlord must be obtained, the meter will have to be removed and credit checks run.
Online gas and electricity tariffs are one of the cheapest ways to pay your energy bills. Accounts are administered over the internet, including meter readings, meaning you can keep track of your energy use at all times and receive bonus online discounts.
Green tariffs still provide gas and electricity, but use renewable and sustainable sources. This may cost a premium but will boost your green credentials.
Fixed tariff. This is a popular gas and electricity tariff with businesses that need to budget exactly what they will be paying for their utility bills. Fuel prices are guaranteed for a set period of time and do not fluctuate with market.
Find the cheapest gas and electricity tariffs
Many popular tariffs offered by the large gas and electricity companies come with options that can save you even more money, so remember to take advantage of these gas and electricity deals:
Setting up a direct debit to pay for your energy usually comes with an impressive discount, sometimes up to 10%.
Free equipment to help you monitor your usage, such as a smart meter. This records your business electricity consumption and can be used for reporting back, allowing you a better understanding of how and when your business power is used. Understanding your energy consumption is the first step in trying to reduce it, and consequently, reducing your bills.
Free insulating material and energy advice to reduce your bills permanently.
Free insulation to help you reduce energy wastage and lower your bills for good.
Some business energy tariffs and suppliers work in conjunction with advantage card schemes for shops, supermarkets or petrol and can offer generous points packages to help you save money in other areas. These gas and electricity reward tariffs may also offer generous incentives to sign up and give you more benefits the more you spend