BUSINESS ENERGY
Compare Suppliers and Save Money on your Energy Bills
Get Quotes
and Find the Best Deal for your Business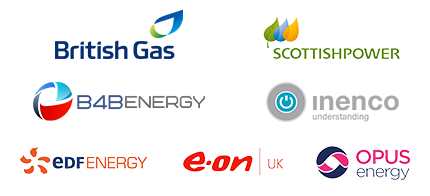 Energy – Buying guide
Our most read Energy articles
Find all our Energy articles
Did you know it is quite easy to save money on your business energy bills? These days, switching to a new energy supplier with lower prices and an energy plan adapted to your needs is very straightforward. Your new business energy supplier will take care of all the paperwork for you and all you will have to do is sit back, relax, and use those savings to improve your business. Sometimes saving money is only a clic away.
Drawing your road map towards cheaper business energy
Large and small companies are all looking at all kinds of ways to cut their operating costs - but have they even started by doing what all households are doing and try and find ways to reduce their energy bills?
While the rise of renewable energies can no longer be ignored, and offers many opportunities to save on business energy costs, many energy suppliers for gas and electricity now compete to offer the best prices for businesses. With that in mind, and with also a few tips about saving money on energy bills, companies can draw their road map towards cheaper energy.
Renewable energy, or the highly subsidised promise of cheaper, greener power
Governments have understood that the much-needed switch to renewable energy will only be done if consumers find their money's worth in the operation - but companies should carefully choose which business energy source they choose.
- Which renewable energy source is good for you? Solar energy, hydroelectricity, wind turbines, geothermal or tidal power all have their pros and cons. All these sources are not equally available in the UK, and the estimated price per kWh greatly varies.
- Finding your way through the jungle of government incentives: While government incentives such as tax breaks for energy-efficient equipment may significantly lower the cost of switching to a real power-saving approach, businesses may find it daunting to go through all the paperwork needed to claim the subsidies, and even to identify which specific policies they are eligible to. 
Finding the right energy supplier
Many suppliers now provide business energy plans, for both gas and electricity. If the competition is intense, these providers are nonetheless subjected to a precise regulation. Identifying the best supplier to cope with your specific needs is in fact more tedious than managing the switch to a new supplier, once it has been selected.
- Regulation: Ofgem, the Energy ombudsman, the Department of Energy and Climate Change, Elexon, Consumer Focus and the citizens advice bureau all have a role to play in shaping the energy market and keeping prices fair and transparent.
- Main electricity providers: Although six main business energy providers emerge, there are in fact at least 20 energy suppliers vying for their market share in the UK.
- Main gas providers: The list of gas suppliers does not completely overlap the list of electricity suppliers - only three of the top five electricity suppliers also do gas, and when they do, it's worth looking into their dual-fuel offerings. There again, there are also many smaller players that deserve attention.
Cutting the bill
At the end of the day, what companies need is cheaper business energy. There's a few thing they need to know in order to choose the best plan and achieve this goal.
- Tips for choosing the best provider: Asking yourself the right questions is being already halfway through finding the right answers: our guide tells you what you should be asking yourself when considering switching energy providers.
- Energy-saving tips: Finding the cheapest energy is certainly not the only way to cut energy costs. It all starts by doing your homework and adopting energy-saving attitudes within the whole company.
- Our comparison guide: Dual fuel, Economy 7, Pre-pay meters, green of online tariffs, advantage card schemes... our comparison guide give you all the necessary information to ignite the spark of business energy savings now!