BUSINESS ENERGY
Compare Suppliers and Save Money on your Energy Bills
Get Quotes
and Find the Best Deal for your Business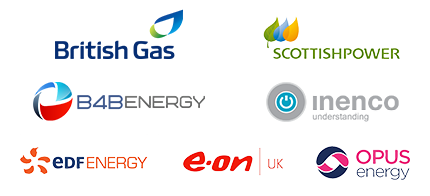 Energy: Who are the main UK business gas suppliers?
Reading time: 2 mins
Wholesale gas prices fluctuate on a daily basis, which can be a real worry for UK business owners who feel that they are spending a large proportion of their profits on utility bills. Finding cheap business gas suppliers could make all the difference.

What to look for in a business gas supplier?
The need of corporate customers does differ somewhat from residential users because their usage is higher, they have larger premises and the potential loss of earnings if supply is interrupted could be very high. Therefore your business gas supplier needs to offer:
Competitive pricing, fixed price points and flexible payment plans
First-rate customer service with quick response times
A corporate account team and account managers, so you can always call on the same people who know your business
A technical team that can fix any problem quickly, whenever problems occur
Dedication to sustainable energy projects
Flexible invoicing options
Automated meter readings and e-billing
Reward schemes and discounts for customer loyalty
Bespoke contracts
Provide energy saving advice tailored towards your business as well as helping you to comply with government energy legislation
Who are the principal UK gas suppliers?
Corona Energy may not be a household name, but they are the largest commercial supplier of natural gas to UK businesses. They pride themselves on excellent customer service and an ability to provide exactly what a business wants because they have many years of specialization in this field.
Total Gas and Power supply small, medium and large businesses with a range of packages to suit its diverse customer base. They are specialists in the large-scale business market, but still offer a wholesale price deal where even small companies can fix the price of some of their gas prices, whilst the remainder is charged at the daily market rate. This keeps their charges as competitive as the fluctuating market will allow.
British Gas is Britain's biggest energy supplier and they are a competitive business gas supplier too. They offer incentives for customers to switch, competitive fixed pricing, online quotes and dedicated business customer service.
N Power is a large and trusted gas supplier, with around four million customers in the UK alone. They have excellent online facilities to help you manage your account and consumption.
E.ON is one of the UK's Big Six energy suppliers and have many millions of customers. They are a leading force in green energy technology.
Supermarkets and banks, such as Sainsbury's, Tesco and Llyods TSB also provide gas and electricity, working in conjunction with larger suppliers.