COMPARE QUOTES & SAVE UP TO 25% ON BUSINESS INSURANCE!
Find The Best Insurance Deals Right Now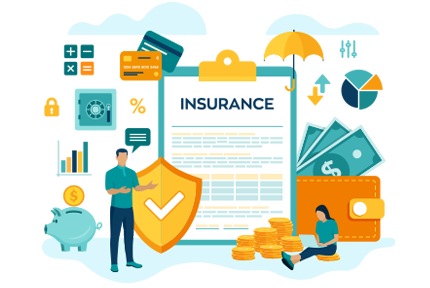 Business Insurance: Finding your way in the insurance claim jungle
Reading time: 3 mins
So, here you are, here it is. A very unfortunate event has happened to your business and your only hope is your insurance policy. But fortunately, or unfortunately, this is the first time it happens to you and you have never filed any insurance claim. So you have no idea how it works. In fact, you don't even know whether this unfortunate event can be covered by your insurance and whether you should file an insurance claim at all. Good. This is the first question you should ask yourself: sometimes, it's actually a better idea not to make a claim. But when you really know that it's what you should do, how does it work? How to submit this claim? This guide is there for you.

Is it actually a good idea to file an insurance claim?
The first thing to do before rushing to the phone and calling up your insurance agent is to know whether it's actually the right strategy to file an insurance claim.
When insurance claims are the right option
Filing a claim is definitely the better option in case:
- the whole business is affected and has to be put back on track - you just have to find help any way you can;
- liability claims must be filed as soon as possible - don't mess with bodily harm issues;
- your insurance policy has aggregate deductibles, which means coverage can be uninitiated even for small claims, because it's the total over a year which be taken into account;
- you consider that it's just what you've been paying your insurance premiums so many years for - fair enough, but better read all the fine print of your policy first.
When it's better not to file a claim
Sometimes however, it's really a better idea not to file an insurance claim:
- amounts probably do not exceed deductibles - or not enough to make it worthwhile to follow the exhausting process of claiming something;
- filing the claim may increase premiums so much that it could offset the expected payoff;
- all the more so as this claim may be included in the policyholder's "history" for as long as seven years;
- some claims, especially claims related to water damage, may just make the insurance provider cancel your contract altogether;
- maintenance work has been carried - it becomes very complicated;
- you're completely discouraged by the claim process - then read on.
The claim process
The good thing with insurance claims is that the process can be easily structured into several key steps. Following this claim process will make the whole thing look much easier to you - and may actually allow you to get your payoffs much faster.
Dig out the insurance policy
There's what's covered, and what's not covered. Policy details can be incredibly precise - and your situation may be extremely original. Maybe there's a match, maybe not. If you're not sure, go back to the first part of this article and start over.
Find the right form of insurance
Sometimes your situation may actually correspond to more than just one policy that you have subscribed, under which you can file your claim. So choose carefully which one has le lowest excess.
Report the claim
At this point you can call your agent and tell him or her your story. Ask for the right form, or if you're really in a hurry, make your claim over the phone. Remember though that they will exactly remember every single detail of what you're telling them, and that you may not want a contradiction with the written claim that you will necessarily have to make later anyway. You could be in trouble.
Assess the damages
It's always about how much you want to claim. So call up as many experts as you need to make a correct evaluation, before your insurer's sends theirs, and don't tell your insurer any amount before you have precisely evaluated your damages.
Submit the form
After all this has been done, you can submit the form, and your insurance claim has finally already been formally filed!