COMPARE QUOTES & SAVE UP TO 25% ON BUSINESS INSURANCE!
Find The Best Insurance Deals Right Now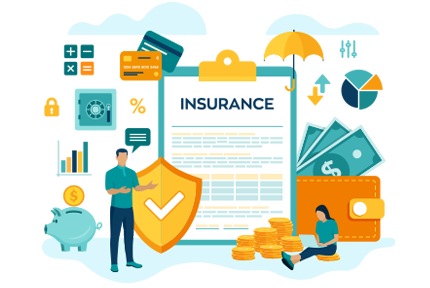 Business Insurance: Which businesses need comprehensive commercial insurance?
Reading time: 2 mins
Running a business carries a great deal of responsibility. You probably have employees, property, stock, expensive electrical equipment and even motor vehicles in your charge. This is why you need commercial business insurance. There are many different types of commercial insurance, some, such as employers' liability insurance, are required by law, while others just make good business sense.

Any claim made against your business or as a result of fire, theft etc. can be incredibly costly, and if you don't have the correct commercial insurance policies set up, how will you afford the payouts, repairs, rebuilding or replacements? The small annual outlay of business insurance premiums could save your entire business in the long run, giving you peace of mind and safeguarding your company's reputation.
What does comprehensive commercial business insurance cover?
As its name suggests, comprehensive commercial insurance protects your business from any risks you may encounter. But as every business is different, each commercial insurance policy needs to be tailored.
A reputable business insurance company will ascertain the specific risks your business faces and take into account your business's size, type of operation, turnover, previous claims, how long you've been in business, and the number of employees to create a bespoke package of comprehensive cover. You should also check whether any of your business contracts carry insurance stipulations, as this will help you to see what your minimum business insurance cover requirements will be.
However, whilst all businesses are different, there are certain types of professional insurance that will nearly always apply and can be included in a comprehensive commercial insurance package as needed:
Employers' liability insurance
Public liability insurance
General liability insurance
Product liability insurance
Professional liability insurance
Commercial property insurance
Motor insurance
Insurance against loss of profit and loss of income
Goods in transit insurance
Business contents insurance
Buying comprehensive insurance from one source can save you money as well as cut time spent on administration. It will also make it easier to upgrade the policy or add extra cover if needed as your business grows.
Is there such a thing as too much business insurance coverage?
If you are unsure just how much commercial business insurance you need (and for small businesses this can be a large outlay, so you don't want to spend more than necessary on premiums), do consult a specialist insurer for advice and commercial insurance quotes before you buy. It is always worth seeking quotes from more than one commercial insurance broker as they may vary, so compare the cover offered alongside costs .