COMPARE QUOTES & SAVE UP TO 25% ON BUSINESS INSURANCE!
Find The Best Insurance Deals Right Now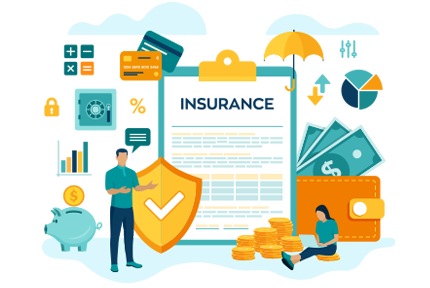 Business Insurance: Compensate a loss of revenue with business interruption insurance
Reading time: 3 mins
What happens if production in your company is suddenly brought to a halt by events beyond your control? What if the roof falls onto equipment worth hundred thousands of pounds, which takes weeks or months to replace? What if a flood prevents all the employees to come to work for several days? These kind of horror scenarios give business owners cold sweat, as they know that even if their business insurance policies cover the replacement of equipment, they may not cover the resulting loss of revenue. Fortunately, insurance companies can also intervene in this kind of situations, if a business interruption insurance has been subscribed. Here's how it works, and clues to how much it may cost, as well as tips to keep these costs down.

What is business interruption insurance?
Business interruption insurance basically keeps your business going in case of big trouble bringing production to a halt. Typical coverage includes many probable scenarios.
An insurance to keep your business going in case of big trouble
A business interruption insurance policy covers policyholders for loss of revenue during times when business cannot be performed as usual due to an unexpected event. Typically, the insurance policy will indemnify the policyholder for any loss of revenue suffered during the time when business was interrupted, in order to allow this business to return to the same trading position it had before the disruption happened. This insurance policy is especially needed by business producing goods using expensive, hard-to-find and hard-to-move equipment, or businesses carrying a lot of stock. This product is also appealing for businesses which customers have little loyalty and can switch to the competition anytime the supply of goods or service is disrupted.
Typical coverage
Business interruption insurance policies typically works on the basis of what is called "material damage proviso". This means that after the building or contents insurance policies have been activated following material damages or loss of equipment, the business interruption insurance cover all financial losses directly caused by these damages, like financial losses, losses of rental income, or additional staff, rental or equipment costs incurred to keep the business running. This may typically cover damages and losses sustained after:
- fire, storm or flooding;
- breakdown of essential equipment;
- staff being unable to access the business's premises;
- damages suffered by a supplier.
How much does it cost?
Here's what we know about business interruption insurance prices - and how to keep them down.
Business contents insurance prices
Prices of this kind of insurance policies will depend on a number of factors:
- size of the business;
- amount of deductibles;
- extent of the coverage;
- exposure to risk.
How to keep the costs down
This type of insurance is so crucial that it ranks among the most expensive business insurance products. However, businesses can keep premium costs down by following simple steps:
- This type of insurance product is often included in business insurance bundles, or offered as an option. If the customer takes the bundle, relative costs will be much cheaper than if he buys this product only;
- Businesses should become very concerned with the constant documentation of their operations, accounting and possible perils encountered, so that when something happens, the insurers can quickly do their job, evaluate the loss and indemnify it accordingly.