COMPARE QUOTES & SAVE UP TO 25% ON BUSINESS INSURANCE!
Find The Best Insurance Deals Right Now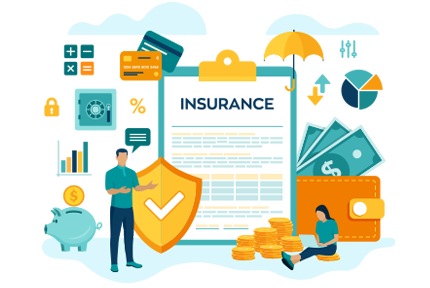 Business Insurance: Motor trade insurance for your business
Reading time: 2 mins
Why would your company need motor trade insurance? If your business owns company vehicles, they need to be insured! And if you operate in the motor trade then it is more than likely that your employees have customer vehicles in their care. This carries minimum legal insurance requirements which must be adhered to.

Who needs motor trade insurance?
This type of insurance policy is required for any business in the motor trade. That means any company that owns a business vehicle or deals with cars, bikes, vans or lorries.
This includes:
Motor garages
Car repair services
Motor showrooms and dealerships
MOT centres
Valet companies
Taxi firms
Delivery couriers
What motor trade insurance policies are available?
If your business uses vehicles they must be insured. If your employees use their private cars for business travel, then they need to be covered by their private motor insurance to ensure that business use is covered.
If you operate a business in the motor trade that handles third-party vehicles, then more specialist motor trade insurance is needed. As well as the usual business liability insurance that you need to cover employees, customers and services, you may need a road risk policy to safeguard against damage to third-party vehicles as well as your own. The different types of motor trade insurance cover are:
Road risk insurance covers the named policy holder to drive or carry out work to a third party's vehicle and protects it whilst it is in their care. It also covers vehicles owned by the business. There are three levels: third party only, third party fire and theft (additional cover for the loss or damage of a vehicle due to fire or theft whilst under the business's control) and comprehensive (also covers accidental damage).
Motor trade liability insurance includes employers' liability (compulsory), public liability, product liability and sales and service indemnity. A tailored insurance package covering all liability insurance is ideal for motor trading businesses with employees and customers.
Combined business motor insurance is designed to provide full cover for premises, tools, vehicles, stock and contents and covers work at a business property as well as when working from home.
Part-time insurance is designed specifically for people who work in the motor trade on a part-time basis. This can be perceived by business motor insurance providers as higher risk, so premiums may be higher.
You may also want to consider demonstration cover to let customers test drive a vehicle and vehicle in transit cover if your business needs to move vehicles (on a trailer for example).
What are the legal obligations?
Third party only motor insurance is required for all vehicles that travel on public UK roads. If you operate in the motor trade or own business vehicles, you must insure all your vehicles and employees working on third party vehicles. Fleet owners are also responsible for ensuring that their fleets are taxed and that they have a valid MOT certificate.
Looking for insurance for motor trade? Get free quotes online and compare several motor trade insurance brokers .