COMPARE QUOTES & SAVE UP TO 25% ON BUSINESS INSURANCE!
Find The Best Insurance Deals Right Now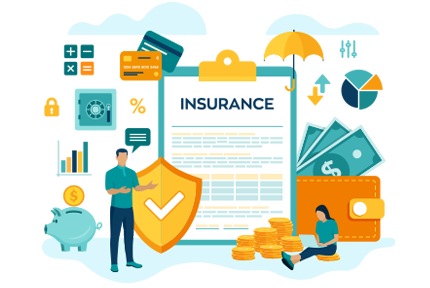 Business Insurance: Why is property indemnity insurance important for businesses?
Reading time: 2 mins
You have probably heard of indemnity insurance but may be confused about what it is and what it covers. However, as a business owner, it is important to get to grips with the different types as it may provide crucial cover for your property, employees or operations and save against unexpected claims.

What is property indemnity insurance?
In financial terms, indemnity insurance simply means a sum paid by one party to another as compensation. This is usually a monetary payment to the amount of provable loss for the injured party. The two most popular types for business indemnity insurance are professional (for legal and financial advice) and property (for building liability).
Business building indemnity insurance offers protection against any costs that you are liable for as the owner of a property. These are usually liabilities that you were unaware of at the time of purchase, such as an illegal extension made by previous owners, responsibility to pay for upkeep of nearby land or paying for retrospective planning permission. The likelihood of this occurring is small, but if it did, the financial implications could be disastrous for your business. And property indemnity insurance is just as important for homeowners as it is for owners of business property.
The cost of building indemnity insurance is usually fairly low because the risks are small and claims are infrequent. The premium you pay is based on property value, whereas most other forms of business insurance are directly linked to the level of risk and likelihood of a claim.
How can my business benefit from indemnity cover?
Indemnity insurance for property could save your business from expensive liability claims, and the more properties your business owns, the greater the risk you run by remaining uninsured.
Fines and legal expenses for work carried out to a property without planning permission can be huge and may mean significant structural alterations must be paid for. Without property indemnity insurance your business will have to pay, and it might not be able to.
Peace of mind that all potential property problems are insured
Low annual premiums
Some mortgage lenders require the insurance to be in place before a loan will be authorised
Is property indemnity compulsory?
No form of business property insurance is a legal trading requirement. However, taking out indemnity cover is advisable, it counts as good business practice and will complete your property insurance cover.