COMPARE QUOTES & SAVE UP TO 25% ON BUSINESS INSURANCE!
Find The Best Insurance Deals Right Now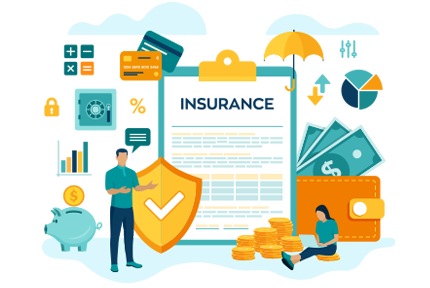 Business Insurance: Is restaurant insurance only designed for restaurants?
Reading time: 2 mins
Restaurant insurance is a kind of insurance product designed for… restaurants. It's in fact not so much a single insurance product, than a bundle directly aimed at these kinds of businesses - not only restaurants -, including all specific insurances they might typically need. However, if the coverage can extend to include many, many aspects related to the daily operations of a restaurant, some key elements may not be covered. Interested business representatives looking for a restaurant insurance should therefore carefully review this short article.

What is restaurant insurance?
What is marketed by some insurance companies as restaurant insurance is in fact a bundle of insurance policies designed to meet the needs of restaurant owners - but not only them.
Principles of restaurant insurance
Restaurant insurance policies represent a package of common business insurance products which have been identified to cater for the needs for most restaurants. These packages can either be just marketing offers with very common individual insurance policies, or have really been designed to match the specific needs of restaurants and other related businesses. Typical components include public liability insurance, employers' liability insurance and product liability insurance. We'll see a bit later what these insurance products cover.
Target businesses
Restaurant insurance policies may not only concern restaurants, but also related businesses such as:
- pubs,
- fast food parlours,
- food trucks,
- guestrooms,
- canteens or catering businesses.
What is covered, what may not be?
Restaurant insurance policies are designed to meet the needs of restaurants or pubs, but some really needed insurances may only come as an option, and some situations may not be covered at all.
What is covered
Restaurant insurance policies typically include the following individual business insurance products:
- business equipment insurance or business contents insurance for the professional equipment used,
- business stock insurance for the stocks of goods and materials needed for production and sales,
- product liability insurance for all damages suffered by the customers directly related to the products sold;
- employer's liability for legal costs, expenses and damages following bodily harm suffered by employees in the business premises,
- loss of income following an insured event.
What may not be covered
The following may be covered, but only as optional extras:
- loss of a drinks licence for a pub,
- the building itself and the car parks,
- business vans and transportation equipment,
- fixtures and fittings cover.
Interested businesses should take extra care reviewing the following, as they may not be covered at all:
- separate premises,
- outside tables,
- extended licences for pubs and restaurants operating after 12am,
- several types of in-pub entertainment,
- premises located in areas not meeting the insurer's security requirements,
- function rooms if used for certain purposes.