COMPARE QUOTES & SAVE UP TO 25% ON BUSINESS INSURANCE!
Find The Best Insurance Deals Right Now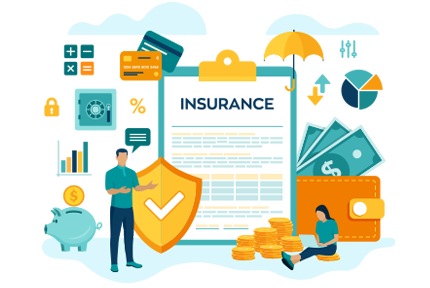 Business Insurance: Which businesses need professional indemnity insurance?
Reading time: 3 mins
Yes, everybody makes mistakes. But try telling that to a client after your mistake cause this client to lose thousands or millions of pounds: the client will sue you. That's when professional indemnity insurance comes in handy, as it may ultimately pay for the compensation which you will have to pay to this client in case you lose the litigation. So yes, errors can be insured too… and sometimes they even have to be. For which kind of businesses is this kind of insurance useful, and for which kind is it mandatory? What kind of mistakes can be covered? How much is this kind of insurance product?

What is professional indemnity insurance?
Professional indemnity insurance covers claims by clients who have had problems with the work supplied by various types of businesses. Exact extent of coverage depends on policies.
Professional indemnity insurance, against the consequence of professional mistakes…
Professional indemnity insurance covers the consequences of mistakes such as providing inadequate advice or services to a client. If the client goes to a court of Law to claim compensation for these mistakes, the insurance will cover legal costs and expenses linked to this litigation, and may also even refund the compensation businesses may be condemned to pay to their clients in order to make up for the consequences of this mistake. All businesses selling advisory or teaching services are therefore concerned, as are engineers. In some industries, it is actually mandatory to get this kind of insurance to be able to run a business:
- management consulting,
- business consulting,
- IT contracting.
… but just what mistakes exactly?
Exactly what mistakes are covered by the professional indemnity insurance depend on the insurance policy and the insurance provider. However, policies are more than likely to cover the following events:
- unintentional copyright infringement or breach of confidentiality,
- loss of goods or funds, owned by the policyholder, or under his responsibility;
- professional negligence;
- libel or defamation;
- loss of data or documents.
How much does it cost?
Professional indemnity insurance prices
Prices of this kind of insurance vary greatly depending on the business nature of the policyholder. Naturally, businesses exposed to greater risk will pay more for this kind of insurance. For example, journalists in the tabloid press are often tempted to get such an insurance policy, but they will pay much higher premiums than journalists in business-to-business media. Different insurance providers will also have different prices, and often only release them after quote requests. So websites like this one where you can get dozens of quotes after a single request are an ideal place to start looking for the best insurance premium price.
Evaluating the necessary coverage
In order to keep insurance prices down, it is essential to evaluate the necessary extent of the coverage. It's therefore a good idea to liaise with a legal practitioner in order to get some information about how much a business may have to pay in case his clients file a claim for damages, as insurers usually cover compensation damages from £50,000 to £500,000.