COMPARE QUOTES & SAVE UP TO 25% ON BUSINESS INSURANCE!
Find The Best Insurance Deals Right Now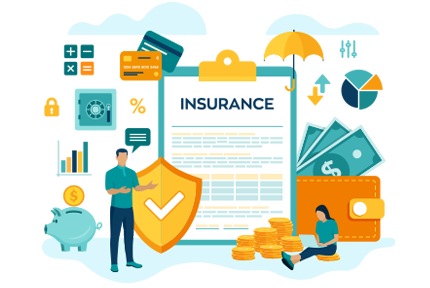 Business Insurance: What is included in a self-employed insurance?
Reading time: 3 mins
Yes, even when you are doing your work from home as a sole trader, you need a business insurance, because you don't want to find yourself in trouble in case you can't use your working tools anymore, or because you, your work or your "office" has caused harm to a third party. Self-employed insurance is a package of business insurance products directly designed for the self-employed. So what exactly is usually covered, and how to find the best self-employed insurance for your needs?

Types of self-employed insurance
Self-employed insurance products are business insurance products which a self-employed person or sole trader will likely need. These are often sold as bundles. Here's what a typical package may contain.
Public liability insurance
Although not required by law, Public liability insurance is almost a must for any self-employed. It basically protects the policyholder in case something happens to a third party either in the office or because of the products or services sold by the policyholder. A client trips on a carpet in the sole trader's home or office and breaks his neck? The insurance will cover the claims and costs.
Professional indemnity insurance
Many sole traders are consultants selling their expertise on certain topics or issues, writing reports or giving professional advice. Even teaching jobs can be concerned. Everybody makes mistakes, but these mistakes can cause financial loss to their clients, and these clients may want to sue the self-employed for compensation. Professional indemnity insurance is therefore a common part of self-employed insurance packages which will cover related costs.
Business equipment insurance
Suppose you're a sole trader and a burglar gets in your home and steals your computer with all client files on it. The business equipment insurance will cover the cost of equipment replacement.
Self-employed income protection insurance
Some insurance providers are starting to market income protection insurance products either as standalone products or as part of a self-employed insurance bundle. This kind of insurance product may provide the policyholder with a monthly income if he or she cannot work because of an accident or sickness, and will cover key financial commitments like food, utility bills or rent. Even the personal earnings derived from the business can be covered.
How to find the best policy for you?
More than any other insurance product, the cost of self-employed insurance policies depends on business specifics. Here's what you need to know before choosing the insurance that's right for your needs, at the best price.
Evaluating the coverage needed
One key aspect you need to know before starting negotiating a price for a self-employed insurance product is the extent of the coverage needed. Do you often welcome customers at home or at your office? This will greatly affect the public liability insurance premium. Do you use expensive equipment to perform your duties? Check all the costs before applying for an equipment insurance. Do you sell your consulting services at very high fees? Claims from dissatisfied customers, and insurance premiums will logically be worth more money.
Finding the best rates
Rates for these insurance policies are usually only provided after a quote has been requested by the interested party. It's a time-consuming process to ask for a quote with the dozen insurance providers which can offer this kind of insurance products. It's therefore a good strategy to have your quote request process centralised on such websites as this one you're currently reading, so that you can effortlessly get the best rate.