COMPARE QUOTES & SAVE UP TO 25% ON BUSINESS INSURANCE!
Find The Best Insurance Deals Right Now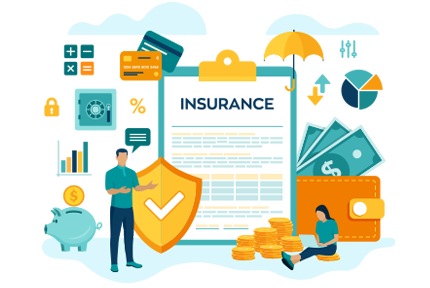 Business Insurance: What does a product liability insurance cover?
Reading time: 3 mins
When one of the goods you make, transform or simply sell with your brand on it directly causes harm to a customer, you find yourself very, very happy to have a product liability insurance. As claims and damages following product safety failures can easily reach 6-digit figures and cause massive damage to your brand's reputation, it's essential that you get at least a little help from your insurance company. But before you start shopping around for a strong product liability insurance policy, let's see exactly how this kind of insurance works, what may be covered, and how to keep insurance costs down.

What is product liability insurance?
Product liability insurance insures your company in case it needs to pay compensations if products have been found to cause harm to a customer. But no matter the policy chosen, there's what exactly is covered, and what isn't.
Who may be held liable and for what?
Product liability insurance covers compensations given to customers who have directly fell victim to any hazard or malfunction caused by a product that the policyholder's company has either designed, manufactured or supplied. Indeed, companies intervening at any point of the design, manufacturing or distribution process of a given product may be held liable for any harm that's been proven to be caused by a faulty product. And as production failures may affect a whole batch of products, litigations can quickly turn into class-action lawsuits which may cost millions of pounds to liable companies. Companies can be held liable for compensation following a faulty product even if they only have:
- repaired, refurbished or changed the product in any way,
- imported the product from a non-EU-member country,
- their name on the product, and if the manufacturer cannot be identified or has stopped production.
So based on these possibilities, there are really a lot of businesses which may need this kind of insurance.
What is covered, and what isn't?
The level of coverage depends on how the company has played a part in the product cycle. If the company manufactures the good, it can be covered for:
- physical injuries directly caused by the product,
- damage or loss caused by the product,
- any unforeseeable circumstance.
If the company only distributes the product, it can be covered if:
- quality controls and record-keeping systems have been operational,
- detailed safety instructions have been provided to the customers,
- return terms for faulty products have been clearly stated,
- the products were faulty when they were received.
In any case, the policyholder will not be covered if:
- product failures were caused by bad workmanship,
- its claims concern the losses to a person or business caused by the faulty product.
How much does it cost?
Here's what we know about the costs of this type of business insurance policies - and how to keep them down.
How product liability insurance prices are calculated
Product liability insurance premium prices are usually calculated based on the following:
- type of business,
- turnover,
- number of employees,
- safety measures and quality controls already in place throughout the whole production and distribution processes.
Evaluating the necessary coverage
The real riddle when negotiating a product liability insurance policy is to correctly evaluate the coverage needed. Businesses in the UK typically subscribe insurance policies which can cover compensation claims worth several million pounds. This may look like a lot of money, but think about the last class-action lawsuit they talked about on the papers.