COMPARE QUOTES FOR A PROFESSIONAL COFFEE MACHINE
A New Machine Costs As Little As £1 A Day
Rent Yours from As Little As £1 Per Day!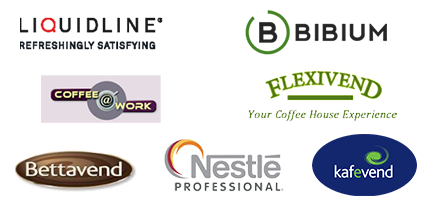 Coffee Machines: Buying or renting a coffee machine
Reading time: 2 mins
Once you have chosen the type of coffee machine that best suits your office and checked out the different suppliers, the only question remaining is how to finance it. You have three options: rent, lease or buy your coffee machine outright.

What's the difference between renting and leasing?
When you lease a coffee machine, you do so for a finite period of time. You can use the coffee machine as if it were yours, but it still belongs to the leasing company, which bought it from the manufacturer or supplier. You make monthly payments, and at the end of the lease you have the option to buy the coffee machine for a nominal fee.
Renting a coffee machine differs slightly in that you contract directly with the supplier, also for a fixed term which is often renewable. You do not have a buying option however. Hiring a coffee machine affords more flexibility, often giving you short-term options, but it may be more expensive in the long term.
Advantages of hiring or leasing
All good coffee machines suppliers will offer a flexible range of leasing and rental contracts, from hire only to a fully-managed service which can often work out as the most-effective financing solution. Coffee machine rental offers several advantages:
You choose the level of service you need.
Your hot drinks machine is professionally installed and all service, maintenance and breakdowns are covered. Some suppliers will even offer barista training to ensure the coffee machine is being used correctly.
You will streamline account management through predictable monthly installments.
Comprehensive parts and labour warranty should be included as standard.
Insist on freedom to upgrade vending machines as part of your rental deal.
Coffee maker machines can be rented through short-term agreements, which is perfect for one-off events or conferences where buying equipment would be too expensive.
Leasing expenses are tax effective, and could even meet the financial outlay, making it a very attractive option.
Rental or leasing deals free up cash flow for other investments.
Advantages of buying your coffee machine
In some circumstances it makes sense to simply purchase your office coffee machine outright. This is especially true if you are looking for a countertop pod or capsule machine and don't want to be tied into any contracts. An addition benefit of buying is that your machine becomes an asset. But beware: the advantages of purchasing may be outweighed by unavoidable servicing, maintenance and stocking costs, which you will of course need to cover.