COMPARE QUOTES FOR A PROFESSIONAL COFFEE MACHINE
A New Machine Costs As Little As £1 A Day
Rent Yours from As Little As £1 Per Day!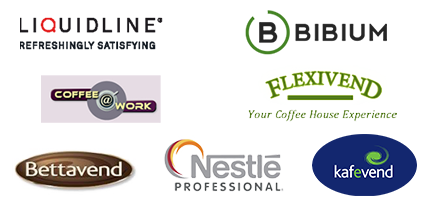 Coffee Machines – Buying guide
Our most read Coffee Machines articles
Find all our Coffee Machines articles
Choosing your coffee machine

Financing your coffee machine
Energise your business with coffee machines
In the catering industry, coffee machines are an essential part of the business: customers in bars, cafés, restaurants and pubs always appreciate a good selection of coffees - and business owners will never complain about the margins provided by the little black drink. In all other companies, the coffee machine is the centre of life, around which all energy within the organisation gravitates. The coffee place is where many great business ideas, friendships, and sometimes even romances are born.
Selecting the right coffee machine for your business is therefore an essential business decision to make, with long-term returns felt through all departments - and it can also be a sound investment with quantifiable returns, when a vending machine is chosen.
New alternatives in the coffee machines market
- Coffee pod machines: Other than producing just great coffee that makes an impression on staff and guests alike, coffee pod machines now have a series of business features to make them an interesting choice for offices. However, they still suffer from some disadvantages compared to other types of coffee machines used in offices - for instance, don't focus on the price of the machine, and be especially weary of the cost per serving!
- Bean to cup coffee machines: Producing top-quality coffee directly from the coffee bean, bean to cup machines are the barista's favourites. Some models can now provide large quantities of tasty coffee in the blink of an eye, making them a possible choice for businesses.
What are the main manufacturers and main features to look for?
Choosing the right machine is not only about choosing among technical features, or coffee beans. It's also about calculating the cost per serving, depending on planned volume and specific needs - so as to decide, for example, whether buying or renting is the better option. Commercial coffee machines are a key investment for professionals.
Depending on how important coffee is to their business, they can choose among three types of devices: filter type machines, espresso machines and bean to cup machines. Costs will greatly vary between these types, and also depending on whether these machines are purchased or leased.
As far as offices are concerned, coffee machines serve a very different purpose, and represent another kind of possible revenue. Companies can now install many different kinds of coffee vending machines - and no, they no longer produce tasteless drinks, and they are not as big as American-type fridges. As with many expensive business items, coffee machines can now also be leased, with full service plans, servicing and supplies - but not all machines can be leased, and the breakeven point will differ depending on needed volumes.