COMPARE QUOTES FOR A PROFESSIONAL COFFEE MACHINE
A New Machine Costs As Little As £1 A Day
Rent Yours from As Little As £1 Per Day!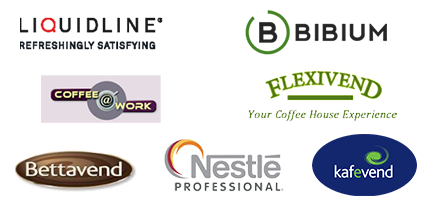 Coffee Machines: How much does a hot drinks machine cost?
Reading time: 2 mins
Buying a coffee machine for your office may be a significant investment, but it could easily pay for itself over time. Just a few hot drinks sales each day could allow you to eventually recover your costs; add to that the tax benefits of leasing, the value of attracting and retaining customers, and improving staff motivation and it's easy to see how a hot drinks machine becomes a profitable asset.

Hot drinks machine cost components
The cost of your hot drinks machine will depend first of all on whether you choose to buy, lease or rent. Whatever you choose, the cost falls into two categories: upfront costs (purchase and installation of your coffee machine) and recurring costs (servicing, restocking and contract fees).
Fees will vary depending on the type of coffee machine you require and the how comprehensive your contract is. For example, a sophisticated bean-to-cup coffee machine or restaurant model will be much pricier than a simple pod machine or tabletop vending coffee machine. Similarly, you would expect to pay more per month for a full-service and stocking package than a machine-only rental contract.
| | |
| --- | --- |
| Purchase price | Varies greatly depending on size and sophistication of model. To purchase outright hot drinks machines vary from one hundred to several thousands of pounds. |
| Installation cost | Some rental and leasing contracts will offer free installation of your business coffee machine, along with free Barista training. |
| Leasing and rental contract charges | This is a daily or monthly fee charged by the vending machine supplier. Rental contracts usually start at around £4 to £8 a day (plus VAT) with a longer-term lease costing a little less. |
| Maintenance costs | Coffee machine servicing and routine replacement of parts will be carried out as part of the rental or lease charge. |
| Restocking and supplies | Most suppliers offer a restocking package as part of the deal, and the cost is part of your monthly tariff. You can also buy replacement pods and capsules in packs, which work out at just a few pence per drink. |
| Breakdown service | This is free on most contracts as long as work is carried out by the supplier. If your hot drinks vending machine is not on a contract this can be costly, when you factor in call-out charges and replacement parts. |
As you can see, office coffee machine costs are extremely variable and can be designed around your specific needs and budget. Once again, the best way to get a sense of the cost of a hot drinks machine is to seek out supplier quotes.