How do photocopiers and printers work?
Discover the most frequently asked Copiers and printers questions
What is the printing capacity of a typical printer toner cartridge?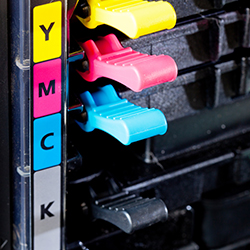 The amount of pages you can print or copy on one toner or ink cartridge varies greatly between makes and models, so there is no hard and fast guideline. As a general rule, manufacturer approved toners and ink cartridges last longer and are more cost effective, despite the higher initial outlay.
You will also achieve a greater yield of printing by switching to a draft or lower resolution output where possible, as this uses less ink. However, for most printers and copiers you are looking at a few thousand pages per toner. An estimate of yield is usually given with new toners to help you purchase.
Fill in this form to compare up to 4 quotes:
Discover more Copiers and printers questions :
How do photocopiers and printers work? – frequently asked questions :