Product/Service
Discover the most frequently asked Fuel Cards questions
How are fuel cards combating rising pump prices?
British motorists have seen the cost of fuel rise by more than one-fifth over the past three years, with further rises likely in the future. Small businesses operating vehicle fleets are particularly hard hit by the increase, which highlights the appeal of fuel cards for reducing the burden of rising fuel costs.
An increase in demand could see motorists in the UK paying more at the pump. Retailers Tesco and Asda have recently launched a fuel price war, cutting the cost of a gallon of fuel at their service stations but further cuts could be placed on hold by rising oil demand.The Organization of Petroleum Exporting Countries (OPEC) has upgraded its forecast for world oil demand, raising the prospect of higher petrol prices for British motorists. The cartel of 12 oil-exporting nations, which control a third of global supply, expects consumption to increase by 1.14m barrels per day (bpd) in 2014, a rise of 50,000 barrels on its previous estimate.
British Car Auctions, a vehicle remarketing business, recently did a study involving used-car buyers which revealed that 70 percent of 400 surveyed admitted that their primary concern when choosing a new car was the cost of fuel, and that the majority would seek to swap out their old cars for more fuel-efficient models.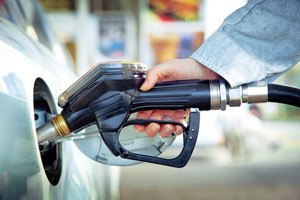 Fuel cards can help reduce the cost burden
British motorists' worries over fuel costs are confirmed by statistics which show that diesel and petrol prices jumped by nearly 22 percent between 2010 and 2013. The British government has imposed a freeze on fuel duty in the 2014 Budget, and as a result the current price of fuel is about two pence cheaper than at the start of 2013. Although there is a hold on fuel taxes right now, that will not last forever.
On top of that, fuel prices will continue to rise in the near future. The best way to save money at the pump is to invest in cars that get great fuel economy, and for businesses that operate vehicle fleets, fuel cards can contribute to significant savings as well as streamlining management of fuel costs.
Discover more Fuel Cards questions :
Product/Service – frequently asked questions :