Technology/Functionality
Discover the most frequently asked Tracking questions
Is it possible to manage a fleet of vehicles with a mobile phone?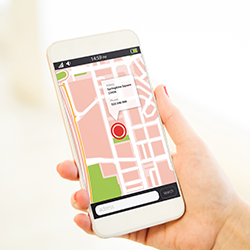 There are many smartphone applications related to vehicle geolocation. Some are free and relatively "basic", others paid and more comprehensive.
However, when intensive professional use is required, these geolocation applications can quickly show their limitations.
Indeed, if the phone is forgotten or lost, or if the driver is not on board, the vehicle can no longer be located.
Besides, with a smartphone, it is not possible to obtain information on the car's engine or on the driver's driving style (for "eco-driving" purposes).
Fill in this form to compare up to 4 quotes:
Even when the price of a vehicle tracking system by smartphone can seem attracting, it is also necessary to take into account the costs of mobile communications and data transfer through mobile Internet, limited battery life and the fact that employees often use their work phone for personal use, which may raise privacy issues.
Discover more Tracking questions :
Technology/Functionality – frequently asked questions :