How to choose the right merchant services?
Discover the most frequently asked Merchant services questions
Which card payment terminals is best for restaurants and bars?
Credit card machines require certain additional capabilities to be suitable for restaurants and bars.
- Dial up terminals: reliable systems that work over a phone line.- IP terminals: works as a standard dial up terminal but with the capacity to work over a dial up Internet connection. They work faster than systems that work over phone lines.- Wireless terminals: work over a wireless Internet connection and can be taken to tables.- Credit card reader apps on smartphones: utilise new smartphone technology to replace credit card readers with mobile phones.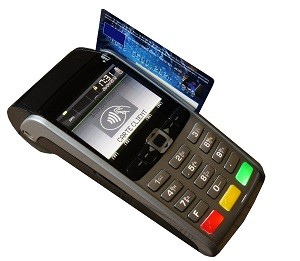 In addition to processing transactions, a card payment terminal requires other capabilities to be suitable for a restaurant or bar
- Accept all types of credit and debit cards, including international cards- Accept and process tips- Offer discounts and adjust the bill depending on special offers and promotions- Have a PIN entry facility
The credit card machine will need to be mobile so that it can be taken to the customer's table for payment to be made or for any disputes to be settled. The system needs to work quickly and with multiple terminals because bars especially have a continuous turnover of transactions that need to be processed quickly.
Overall, whilst all the types of credit card machine in common use can be used in a restaurant or bar, using a wireless terminal offers the best functionality. Being able to take the terminal to the customer for payment at their table is an essential feature. Wireless terminals can do this, but they do not operate a long distance away from the hub or can be slower the further away they are or if several employees are using different terminals on the same system. However, a wireless credit card machine offers the best safety, speed and accuracy.
Discover more Merchant services questions :
How to choose the right merchant services? – frequently asked questions :