How to choose the right merchant services?
Discover the most frequently asked Merchant services questions
Why are PDQ the best deal for small businesses?
PDQ card terminals are speeding up payment transactions and leaving old payment methods behind.
Small businesses are just like small creatures in the wild. They need to be nimble and fast and adapt... or die. The latest survival adaptation in the commercial world is a PDQ , or 'process data quickly' aka pretty damn quick. In the vernacular it means a credit card terminal .
No business can afford to turn away card carrying customers just because they can only handle cash or cheques, those lovely bits of official paper from a bygone age. Then there are those other bits of paper, on the way to being extinct too; banknotes (and coins). You won't see the Queen's head on a credit card terminal but that doesn't mean they are any less reliable or secure or acceptable than a ten pound note.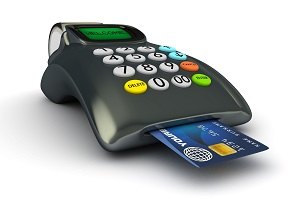 If you are a 'cash dweller' and maybe think a PDQ is not for you--too complex and expensive to operate--then you really need to think again. So when you decide to adapt the new 'E-money' environment you are going to be faced with a bewildering array of PDQ choices. Don't let it drive you back to your old friend, the cash register.
Think carefully before taking this evolutionary next step. Do not be put off by all the common misconceptions out there. The fact is that your PDQ is simply a communications terminal. It codes all the important information about every transaction and sends it securely and speedily between you, the authorising organisation, like 'Visa', and your 'E cash-box' known as your merchant account.
Discover more Merchant services questions :
How to choose the right merchant services? – frequently asked questions :