Technology/Functionality
Discover the most frequently asked Business Alarm Systems questions
Visitor access control software: what special features?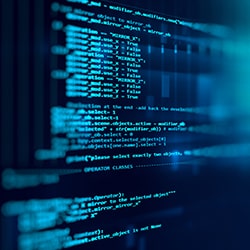 Visitor access control software solutions generally offer the following features:
- real-time visitor registration (access and exit);
- pre-registration: this is the planned, automated data entry concerning individuals scheduled to access premises on the visitors' schedule. Dates and times of planned visits are therefore indicated in a dedicated module and synchronized with calendars (Outlook etc.);
- printing of access authorisations (mentioning expiration date, area visited, host and the purpose of visit, etc.);
- creation of personalised badges (with related monitoring and management of traffic within company premises);
- creation of visitor profiles;
- allocation of adjustable access rights ...
Fill in this form to compare up to 4 quotes:
Some visitor access control software solutions offer more advanced features thanks to new technologies.
For example, these visitor access control software packages may:
- automatically identify visitors already registered in the database, expected visitors or visitors flagged as individuals requiring special monitoring;
- read identity papers or business cards, record the photo and signature of each visitor;
- track access maps accurately;
- filter visitors subject to special agreements;
- inform the host of the arrival of his guest thanks to automatic notifications (on a desk phone or on a mobile phone ...),
- etc.
To learn more about visitor access control software, feel free to check our dedicated guide . You can also easily request access control software quotes using the free tool on our website!
Discover more Business Alarm Systems questions :
Technology/Functionality – frequently asked questions :