Product/Service
Discover the most frequently asked Business Alarm Systems questions
What is the definition of a silent alarm?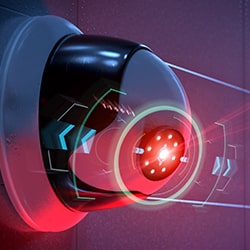 A silent alarm does not make any audible signal (no siren is activated) but does send an alert, on your phone by SMS to your mobile, for example, that there has been an intrusion on your premises. The main benefit of a silent alarm is that it does not attract the attention of burglars. Therefore, they could be caught red-handed if law enforcement officers arrive in time.
It can also be useful in the event of a robbery in a place of business since the silent alarm can be triggered without the attackers knowing about it. One benefit of such silent alarm systems it to protect the staff because criminals will not realise that an alarm has been activated.
Fill in this form to compare up to 4 quotes:
Silent alarm is usually an option in a "traditional" system, so it is up to the owner to decide whether to activate it or not.
You can also check our article about intruder alarms .
Discover more Business Alarm Systems questions :
Product/Service – frequently asked questions :