COMPARE QUOTES FOR A PROFESSIONAL COFFEE MACHINE
A New Machine Costs As Little As £1 A Day
Rent Yours from As Little As £1 Per Day!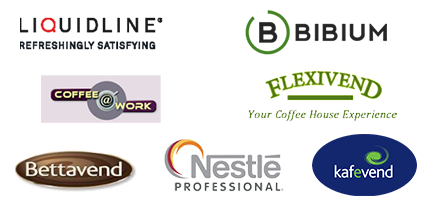 Coffee Machines: Unleash the barista in you with bean to cup coffee machines
Reading time: 3 mins
Distinguished visitors and valued employees will feel much more privileged to work in your offices when treated a freshly ground, quality coffee and espresso made in professional-grade bean to cup coffee machines within seconds, at the touch of a button.
While understandably more expensive than plain filter or espresso coffee machines, bean to cup machines have become so popular that they are now leased to interested businesses, complete with all necessary accessories, consumables and servicing.
Here's a look at the important features to look for, with a selection of models an approximate pricing.

Important features and selection of models
Bean to cup coffee machines are fine pieces of engineering with many decisive features to meet the expectations of real coffee experts. Several specialist or non specialist brands compete in the market, with a few flagship models.
Key features of bean to cup coffee machines
There are a few important features to look for to make sure you get the right machine for your specific needs:
- Is the machine a tabletop unit, or will it be built-in to blend in smoothly with your furniture like a fridge or other kitchen equipment?
- Canister capacity is the key to know how may servings can be done in a short time,
- The number and types of canister is also important: some machines have several canisters for different types of coffee and instant ingredients like milk,
- Some machines feature automatic rinsing, cup warmers, removable reservoirs...
- More heating systems means more coffee ready in a shorter time
- More programs allow for different coffee strengths
Manufacturers and models
Several specialised manufacturers, providing heavy-duty, feature-rich machines compete with brands that are well-known by individual consumers, and which will be more likely to satisfy home-office needs.
Here's a selection of brands and models:
- Jura is a top-of-the line Swiss coffee machine specialist. Bean to cup coffee machines are part of the Micro one, Impressa and Giga product lines;
- HLF is another specialist, with models like the 3600, 4600 and Coffee Station;
- Nuova Simonelli is yet another specialist and produces the Prontobar and Talento.
- Well-known brands like Bosch (VeroBar), Miele (CM6300), DéLonghi (Magnifica, Eletta series) or Krups (Espresseria series) also sell a few models.
Bean to cup coffee machine prices
Bean to cup coffee machines are no longer an oddity in corporate offices. Although machine prices remain quite high despite rising competition, leasing is more and more often proposed by b2B specialists for a growing list of models. Let's get back to our model list and check the approximate prices.
Acquisition
Specialised brands are unsurprisingly the most expensive:
- The Jura Impressa models cost between £1,500 and £2,500, while Giga models cost between £3,300 and £4,500 - at less than £500, the Micro one is an exception;
- HLF models start at around £2,500 and peak at £6,000;
- Nuova Simonelli's Prontobar and Talento series cost between £3,300 and £5,800;
Mass-market brands are cheaper:
- DéLonghi machines can be as cheap as £280,
- Bosch's Arma Bar are below the £900 threshold,
- Mieles cost slightly more than £1,000;
- Krups has the widest offering, ranging between £350 and £1,500.
Leasing
Leasing is an interesting alternative, costing between £27 to £50 per week, which can go down to 9 pence a cup when you do the math.
No deposit is needed, and all bean to cup coffee machines comes with installation, training, maintenance and accessories like cups, lids and spoons, and of course, almost always, coffee beans.
Let's consider leasing prices for aforementioned models:
- A Jura Impressa can be leased from £10 to £15 a week, and a Giga from £20 to £30 a week;
- An HLF 3600 costs between £20 and £25 a week, and a Coffee Station more than £45;
- A Nuova Simonelli Talento can be leased for around £40 a week