COMPARE QUOTES FOR A PROFESSIONAL COFFEE MACHINE
A New Machine Costs As Little As £1 A Day
Rent Yours from As Little As £1 Per Day!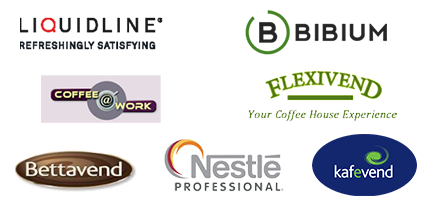 Coffee Machines: Specialty coffees at the office: the sky is the limit
Reading time: 2 mins
Today's office coffee machines offer much more than just a straight cup of joe. Not only will you find a broad range of flavours and styles, you'll also enjoy a level of quality that your parents' generation never imagined. We all have our favourite, whether it's a latte, cappuccino or espresso. So why settle for plain coffee at work when your favourite style is so readily available?

Going beyond mere coffee
Depending on the type of coffee machine you want, there is a whole range of available products:
Coffee vending machines will produce tea, herbal teas, a range of specialty coffees, hot chocolate, hot milk and hot water. You can also set milk and sugar level choices.
Vending machines also serve hot food options such as soups in a range of flavours and thicknesses, perfect for winter months.
Most coffee machine suppliers offer a range of quality brands for you to choose from. This means you can offer exceptional quality drinks from leading brands such as Lavazza, Kenco, Twinings and Nescafe which both your employees and customers will love.
Vending machines and pod and capsule coffee machines all stock a wide selection of different specialty coffees, so you can choose whether to have a latte, cappuccino, mocha, flat white, americano or espresso, which will be consistent every time.
And it is this consistency that has made the capsule and pod coffee machines so popular in homes as well as offices. In the UK alone last year, over £56 million was spent on coffee pods from brands such as Nespresso and Tassimo. They offer convenience, quality and choice in a stylish and professional looking machine.
Top quality is easily within reach
If coffee quality is your primary concern, you may wish to try a bean to cup coffee machine or restaurant quality espresso machine. Freshly-ground coffee beans produce a more intense cup of coffee than pre-ground, providing the highest possible levels of taste and aroma. All you need to do is keep the machine topped up with your favourite coffee beans and let the machine do the grinding to make that perfect cup. This is a more expensive option, but certainly the right choice for impressing clients or executives and for catering high-end meetings and events.