COMPARE QUOTES FOR A PROFESSIONAL COFFEE MACHINE
A New Machine Costs As Little As £1 A Day
Rent Yours from As Little As £1 Per Day!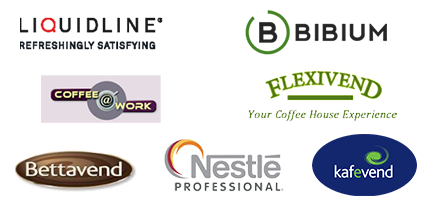 Coffee Machines: Filter coffee machines - still a hot item?
Reading time: 3 mins
Filter coffee machines have long been a mainstay of offices, as they represent the simplest and usually the most affordable option for brewing fresh coffee in minutes. However, this does not mean that filter coffee machines have not known significant technological improvements over the past few years - and in many respects, industrial, professional filter coffee machines are now much more advanced than their home-use counterparts.

Advanced features of modern filter coffee machines
Office-use, commercial and industrial filter coffee machines offer a wide range of advanced features compared with home-use machines. The many options regarding filter types are a key area of focus.
Productivity features
Business users will be especially interested in a series of productivity features that make industrial coffee machines much more adapted to their needs.
Such features include:
- Digital display,
- Self-cleaning filters,
- Hotplates to keep the coffee jugs warm,
- Programmable timers,
- Large capacity tanks...
Filters: a never-ending debate among connoisseurs
Coffee lovers, choose your side: just as you get bicycle enthusiasts who would never give up their tubulars, and clincher-lovers who consider the former as lunatics, you have to choose between disposable filters and permanent filters.
- Disposable filters are paper filters: they need to be changed every time a new jug of coffee is made, which allows for easier cleaning of the machine. They can be crepe-shaped or just conical, bleached or unbleached - and every enthusiast will swear each of these options will dramatically alter the taste of the coffee.
- Permanent or reusable coffee filters are much cheaper in the long run as they seldom need to be changed, and allow greater operational simplicity. Newer, gold-tone coffee filters have been introduced to convert die-hard paper filter fans, which are said to better preserve the taste of the coffee, and last even longer than other permanent filters.
Filter coffee machine types: providers and prices
Filter coffee machines can be divided into three categories, largely depending on capacity: at the end of the day, what matters is how many cups of coffee your offices need per day.
Budget coffee machines
Budget coffee machines can handle a capacity of around ten to a dozen cups, and the cheapest models cost under 20 pounds. More expensive models may include digital displays, timer, and keep warm functionality, without pushing the price tag much higher than 30 pounds. These machines will most likely all use disposable filters.
Mid-range machines
Mid-range filter coffee machines cost less than a hundred pounds. While they don't provide a much larger capacity compared with cheaper models, these machines will have a better finish, and above all a more gratifying style, with elaborate design and more flattering materials used such as aluminium for the casings.
Models using permanent filters may cost between £18 and £90, depending on the sophistication of the machine. Note that "golden" filters usually can be fitted onto any machine accepting permanent filters – the filters will just be more expensive, at around £8.
High-end machines
Although it becomes hard to justify a price tag of a few hundred pounds for a filter coffee machine, as they cannot compete with espresso or bean-to-cup machines in terms of coffee quality, some manufacturers still offer high-end models. These models boast a larger capacity of over twenty cups, they can make filter coffee as well as espressos and cappuccinos, as they may come with milk heating attachments. Some models may include more than one hotplate to keep many coffee jugs warm.