COMPARE QUOTES FOR A PROFESSIONAL COFFEE MACHINE
A New Machine Costs As Little As £1 A Day
Rent Yours from As Little As £1 Per Day!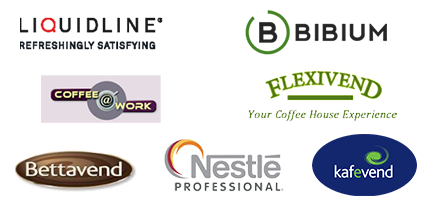 Coffee Machines: Which coffee machine should you choose?
Reading time: 3 mins
There are a lot of office coffee machines and vendors out there to choose from, so making the right choice will take a small investment of your time. But it will be a worthwhile investment.

Choosing your office coffee machine
The first step is to work out how many servings, on average, your hot drinks vending machine will need to make each day. Then you can work out coffee machine costs alongside a proposed budget and decide whether you require a high or low volume machine:
High-volume coffee machines offer the perfect solution for large businesses that need a fast, reliable and robust vending machine. They are also the best choice for companies that need to cater for meetings and events as they can handle up to a thousand cups per hour, with each one being brewed in just a few seconds. These large coffee machines can be very costly, so a rental or lease option is likely to be the most cost-effective way to finance your device.
Low-volume coffee machines are a cheaper alternative and more practical for smaller businesses or those without a constant stream of customers and meetings. Usually easier to use and cheaper to run, these small business coffee machines will take up less space but still provide the level of taste you require.
Paid or free vending machines?
Once you have decided on the most suitable type of coffee machine, you will also need to consider how drinks will be paid for. Coffee vending machines can be programmed to accept coins or cards or to dispense hot drinks for free:
Free vend can be applied to pretty much any type of hot drinks machine, and most tabletop pod coffee machines don't have a payment system fitted as standard, although this can be added. Free coffee machines are well suited to areas where customers can help themselves to drinks, such as in a waiting or meeting room, or if a company has decided to offer free drinks to staff.
Coin-operated coffee machines are probably the most common; in fact the first such vending machine first appeared in London in the 1880s. Very simply, a drink is selected and change is used to pay. This can be employed to help you recover the cost of operating your machine.
Rechargeable payment cards allow you to provide employees, gym members or visitors with a payment card that can be reloaded when it runs empty. This minimizes wastage as well as abuse by unauthorized users.
Adding your service plan
Coffee machine suppliers will be able to offer different levels of service depending on how much control you wish to have over your machine's stock and servicing. For a monthly fee a supplier can take care of all coffee machine servicing, restocking, cleaning and repair, making your machine a 'plug in and go' option. However, some businesses prefer to retain control over their stock and payment systems, offering maximum control over drink choices, prices and brands.
As with nearly all office equipment, coffee machines suppliers are happy to offer price quotes for whatever system you have in mind. Given the variety of available coffee maker machines and service plans, you have nothing to lose and everything to gain by comparing offers. Why not start with the form on this page? All you need to do is describe your needs and preferences, and you will receive up to four free quotes within 48 hours.