COMPARE QUOTES FOR A PROFESSIONAL COFFEE MACHINE
A New Machine Costs As Little As £1 A Day
Rent Yours from As Little As £1 Per Day!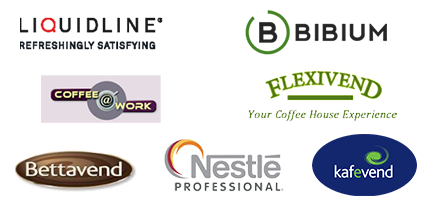 Coffee Machines: Coffee pod machines, the new office stars?
Reading time: 3 mins
These little counter-top machines have made their ways to millions of homes in the past decade. As standards are being open-sourced, extending the number of capsule providers and cutting costs, many businesses became interested to install coffee pod machines in their offices.
Specific single-serving pod machines are now dedicated for corporate use, and will support not only coffee containers but also tea, hot chocolate or soups. But they are not for every business.

Advantages and limitations of coffee pod machines for business use
Coffee pod machines may be an interesting solution for small businesses, and not only when they sit in the chairman's office. Business-friendly features have been added so that they can be displayed in corridors or recreation rooms so that they can be used by all employees.
Business-friendly features
There are now a few features that distinguish coffee pod machines for businesses from their private home-use equivalents:
- Some models can be connected to the water mains for higher capacity.
- When it's not the case, larger water tanks can provide for at least 100 espressos before a refill is needed,
- Capsules of several kinds of coffee, but also capsules of tea, hot chocolate or even soups can be used,
- And they can be selected from a LCD-display that can be set up to support many languages,
- Chip-card readers are installed so that they can be turned into actual vending machines, generating profits for the company!
Limitations
However, these machines suffer from limitations that restrict their use to small to medium size companies
- Capacity still lags way behind other types of commercial coffee machines or traditional vending machines;
- The price per cup makes it unprofitable to sell the coffee below half a pound, which makes drinks quite expensive for employees. Unless they're given away for free, as corporate perks.
Coffee pod machine makers
The coffee pod machines market is one of many makers - but few standards.
Nestlé
Still the market leader through its brands Nescafé Dolce Gusto and Nespresso, the Swiss giant offers a great range of machines, either self-branded or made by contracted brands such as Krups or Magimix.
Lavazza
Lavazza has a wide range of coffee pod machines with advanced features for businesses: machines can be connected to water mains, their tanks can hold as much as 4000cc of water, and capsules of coffee, herbal tea or tea can be fitted.
Bosch
Bosch has the advantage of being a supplier of coffee pod machines which accept an alternative capsule format - Tassimo.
Prices
The price of coffee pod machines is not the most important element to evaluate when considering switching to this kind of machine: price of capsules is even more crucial.
Machine prices
Machines are usually cheap enough... so that they are not offered in lease plans.
- Nestlé machines can be as cheap as £99 and as expensive as £400
- Lavazza machines will be more expensive, from £200 to £800
- Bosch machines are usually at the same price as Nestlé machines or cheaper.
Price per capsule
The price of capsules will vary a few pence depending on which system is chosen. But for corporate use, when dozens if not hundreds of capsules are drunk each day, the difference on the bottom line will be significant:
- Nestlé Dolce gusto capsules cost around 24p for teas or espressos, but 46p for milk-based drinks - and that's using powdered milk
- Tassimo capsules between 28p to 33p - using UHT milk
- Lavazza capsules cost 27 to 30 pence
- Nespresso capsules 29p to 35p - and use fresh milk