INVOICE FINANCE:
Stop Chasing your Invoices & Focus on GROWING your Business!
Get Quotes from the UK's Leading
Invoice Finance Providers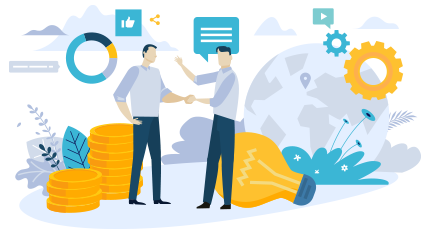 Hitachi capital
Reading time: 3 mins
Although the brand name is universally known for its consumer electronics products, few business people outside Japan know about Hitachi capital. Even fewer know that the banking arm of the group also provides a solid series of invoice financing products. The firm has been especially innovative in the financial and marketing packaging of its cash flow solutions, with very innovative products.
Services and areas of expertise of Hitachi capital
The firm has designed a series of innovative receivables finance solutions.
Hitachi capital, provider of invoice finance solutions...
Invoice finance products include invoice factoring and invoice discounting. Invoice factoring allows clients to:
- receive up to 85% of the invoice value in cash,
- sometimes as quickly as in 24 hours,
- rely on Hitachi for the debt collection,
- with the option of added credit protection.
Invoice discounting also allows to release up to 85% of the invoice value, also within 24 hours, with Hitachi's involvement remaining strictly confidential. The service is restricted to companies having an annual turnover of at least £250,000.
.. including "Inspired cashflow", an interesting alternative cash flow solution
Hitachi also provides a very special invoice finance product which they call "Inspired Cashflow". The total cost of this factoring product is a one off fee of £250 and a fee from 0.45% of the sales invoice value, that's all. This service is pre-arranged, so end-clients make their orders payable to Hitachi, which in turn pays their client 85% of the value, until the invoice is paid for and they pay the remaining 15%.
Hitachi also offers "Cashflow inspiration", a confidential invoice discounting service with only two fees: finance fee and service fee, at a total cost which beats any "existing cash flow arrangement by at least 10%".
Other commercial finance products.
The firm also offers other commercial finance products like:
- payroll services,
- finance for business,
- retail finance,
- vehicle solutions,
- personal finance.

Background and key figures
So, Hitachi is also a bank. But it is also many other things.
Hitachi Capital, part of the Hitachi group
Hitachi started offering credit services for its electrical appliances in Japan, 1957. The first financial services subsidiary was founded in 1960, and quickly developed many products, including insurance products. Hitachi Credit (UK), plc was established in England as early as in 1982: this company was later renamed Hitachi capital.
Hitachi (meaning "sunrise" in Japanese) was founded in 1910. Known for its electrical appliances and consumer electronics, it also sells information and telecommunication systems, nuclear power plants, elevators, medical electronics, semiconductors, forestry equipment, car information systems, artillery support vehicles, aircraft engines and property management!
A lack of data on the UK banking subsidiary
As part of the Hitachi Group, it is extremely difficult to know specific numbers to evaluate the reach of the UK banking subsidiary. What we know is that parent Hitachi Capital Corporation, headquartered in Tokyo, has a capital of 9,983 million yen, and a volume of business of 2,118,850 million yen, for 2,744,460 million yen worth of total assets. Hitachi Capital's capital is £10mn.
Hitachi Capital (UK) is an interesting case: like recent pure-players, it provides innovative invoice discounting products, but aimed at large enterprises. Its "inspired cashflow" product is really one of a kind and deserves attention.