INVOICE FINANCE:
Stop Chasing your Invoices & Focus on GROWING your Business!
Get Quotes from the UK's Leading
Invoice Finance Providers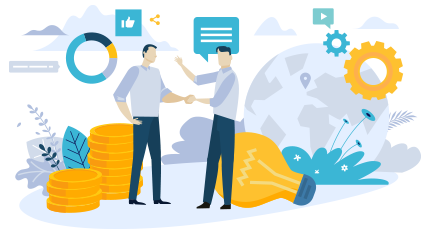 Metro Bank, the first new high street bank
Reading time: 3 mins
Metro Bank is a large banking corporation providing universal banking services to small and large businesses as well as individual, personal consumer banking services. Branding itself as "the first new high street bank in over 100 years" - it was founded in 2010! -, it claims to offer customer-centric service. Small and medium enterprises are not forgotten, with many factoring products in the catalogue since the acquisition of SME Invoice finance in 2013.
Services and areas of expertise of Metro Bank
The number of banking services offered by Metro Bank is simply incredible given the short existence of this financial institution. Although not a priority concern when the bank was founded, small and medium businesses can now enjoy many specific products, especially since the SME Invoice finance takeover.
Metro Bank provides customer-centric products...
Metro Bank proposes a wealth of banking products for the individual customer:
- Current and cash accounts;
- Fixed rate and instant cash ISAs;
- Mortgages;
- Buy to let schemes;
- Credit cards and personal loans;
- Safe deposit boxes;
- Private banking services.
All these services go with a customer-centric attitude going as far as to actively accept dogs in its 19 bank "stores" and sponsor the adoption of homeless dogs!
... business banking...
Business banking products were introduced soon after personal banking services, they include:
- Business bank accounts, with current account switch service;
- Deposit accounts of various kinds;
- Credit products such as overdraft, credit cards and loans,
- Commercial banking services;
- Merchant services...
... and SME finance products
But the commercial banking service portfolio of Metro Bank received a real boost when SME Invoice Finance was taken over. The bank now also proposes services such as:
- Factoring ;
- Asset finance.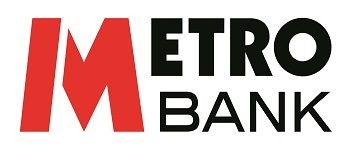 Background and key figures
Metro Bank is a relatively new alternative which dared launching as a High Street bank at a time when pure players were all the rage. This choice involved an individual customer services inclination, but small businesses are now part of the picture.
Britain's first new high street bank in nearly 150 years...
The bank has opened no less than 40 branches since its launch in 2010. And although the bank is still in a growth phase and losing money - at the rate of £10 million per year - it still attracts investor's interest, so much that the bank is going public at the end of February 2016. The bank was founded by American businessman Vernon Hill, and is managed by David Hogg.
... soon to be publicly listed
Before the bank starts trading, there's only a few publicly disclosed figures:
- About 2,000 employees;
- 40 branches in London and the South East;
- Privately held but planning to float on London Stock Exchange to push its excepted valuation to about £2 billion;
- 2 thirds of the total £5bn deposits by business customers;
- £6.2 billion in client assets.
Metro Bank brands itself "the entrepreneur's bank" and has been a success story so far, becoming the number 1 "alternative" bank. The recent introduction of receivables finance to its product portfolio finally arrived to further back this claim.