INVOICE FINANCE:
Stop Chasing your Invoices & Focus on GROWING your Business!
Get Quotes from the UK's Leading
Invoice Finance Providers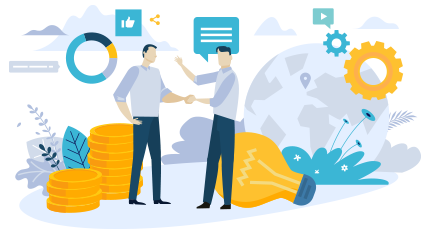 Factoring: Is single invoice discounting right for your business?
Reading time: 1 mins

Single invoice discounting is an invoice discounting facility based on a single invoice. It is akin to invoice discounting, which involves multiple invoices.
Also known as "selectiveˮ or "spotˮ invoice discounting, single invoice discounting is appropriate for businesses with:
a single customer only
a seasonal trading pattern
a need to finance a specific, one-off project
The basics of invoice discounting
Invoice discounting is a financing arrangement between a business and a finance company in which outstanding invoices are used as collateral in exchange for immediate access to cash. The finance company charges a fee for the service, and the business pays interest on the amount borrowed against sales invoices.
Like factoring, invoice discounting leverages accounts receivable to provide a business with 80 to 90% of the value of the outstanding invoices involved. It is a commonly used device for generating working capital.
Why it makes good sense
Since the arrangement is comparatively simple, the cost structure is also simple: a single fee for a single invoice. Although you may face a one-off setup fee, there is no annual administration fee because there is not much to administer, and generally no contract termination fee. You also enjoy total freedom to choose which invoice you wish to throw into the deal. You will maintain control of your sales ledger, and since you retain responsibility for collecting the debt, the customer will never know that you have outsourced the invoice.
As with most financial arrangements, the final tally will depend on several elements that are particular to your situation. As such it is usually a good idea to consider and compare offers from multiple suppliers before choosing your invoice finance company.